Best MRL Passenger Lift in Dubai, UAE
Royal Fuji provide the best MRL passenger lift in Dubai, UAE. We have a worldliness of about decades in the field of installation and maintenance in UAE. We are one of the foremost UAE-based lift manufacturers. We can customize the needs of the customers with fidelity and speed.
If veritable customization, magnificent design, and awesome support are in your mind, Royal Fuji is the solution. The key motto of our company is providing good quality to our customers, as a result, we stand the best.
Royal Fuji – Known for the Top-Notch MRL Passenger Lift in Dubai – UAE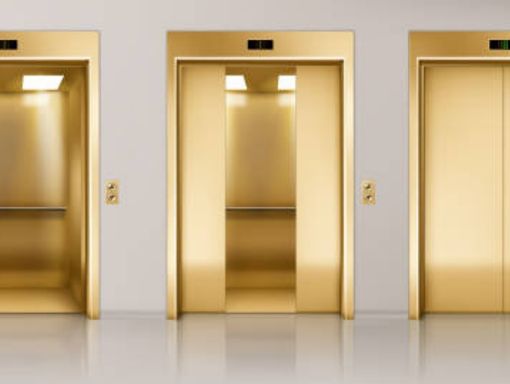 Royal Fuji is one of the best manufacturers and suppliers of elevators and escalators in the UAE. UAE's one of the rapidly growing manufacturers, suppliers, and service providers of elevators and escalators with a manufacturing machinery facility. 
We manufacture a range of lifts and escalators suitable for different purposes like home lifts, hospital lifts, stair lifts, car lifts, dumbwaiters, escalators, and MRL passenger lift in Dubai. We carry the pride of providing quality products, quick delivery, and promised after-sale service. Our skilled team works round the year to provide quality and the best service of elevator installation and maintenance to ensure complete customer satisfaction.
Superiority is not our objective, it is our standard. We offer customized products, innovative technology, competitive pricing, trouble-free installation, safety and code compliance, and round-the-clock service calls.
Royal Fuji gives the Best MRL Passenger Lift in UAE
Royal Fuji has various types of lifts ranging from MRL passenger lifts come platform lifts, and structural lifts to dumbwaiters and moving walks.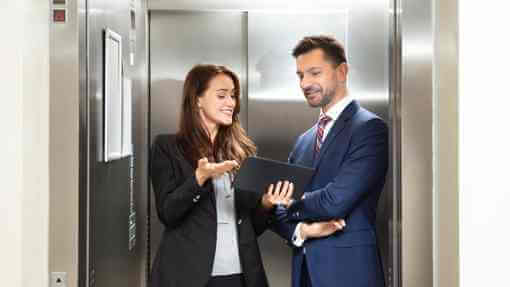 MRL Passenger Lift
MRL Stands for machine room-fewer elevators are specially architected elevators that are installed without any machine room and it is directly attached near the hoistway. This elevator operates on the concept of a gearless synchronous motor and traction induction motor. The standard features of MRL elevators are independent operation, automated monitoring system, time and temperature delay, emergency alarm, and intercom facility. The gear-less traction machine which is located near the hoistway is the working system of the lift.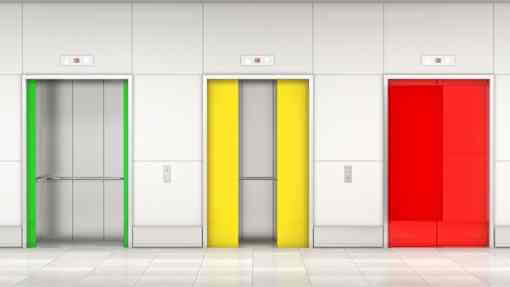 Installation and Modernization
The installation process is very simple and fast. It does not require more civil work. Royal Fuji offers the installation of elevators in the new building as well as the existing building. We have attractive packages for the modernization of your elevators also.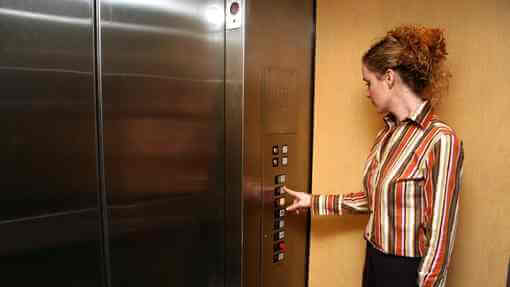 Benefits of MRL Elevators
This elevator requests very less space by placing the compact, gearless machine directly in the elevator shaft. They reduce building construction costs as they do not need a rooftop machine. The energy efficiency of these elevators is increased by the gear-less machines and counterweight configurations thereby providing a smooth and quiet ride. These elevators travel faster than the traditional hydraulic elevator, which saves time for the riders.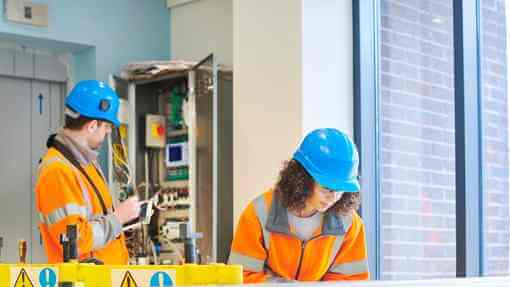 Maintenance and Repair
Royal Fuji provides the best AMC and repair packages to our customers with high-end quality. MRL lifts are specialized lifts that can move passengers quickly. They can render hospital emergencies, residential and other areas. Proper maintenance can help you to keep the mission in good working condition.
Royal Fuji a Fast-Growing Lift Company in Dubai offers
the Best Features of MRL Passenger Lifts
Unlike other elevators, MRL elevators save a lot of space in the building. They have good performance, are energy efficient and designed for small and mid-sized construction, safe to install in flood-prone areas and the cost of installation is low.
Modern and High-Tech
MRL Traction elevators are modern and sophisticated elevators because they save a lot of space and consume less amount of energy. They are easy to maintain compared to the other elevators because of their advanced and high-tech quality, the shaft in the elevator moves safely and reliably.
Easy To Maintain
As the MRL elevators do not have a machine room, so it is easy to maintain the left. Proper maintenance can help to improve the efficiency and longevity of the elevator.
Less Power Consumption
When compared to traditional hydraulic and other elevators the power consumption of MRL Elevators is very less. In hydraulic elevators, the power consumption is more because of the machine room. MRL elevators are rope-assisted and do not need a machine room.
Some Happy Notes from Our Clients
Our clients are privileged because they have the opportunity to work with us and let us do something we enjoy. Our services are so vastly different to what others can offer which makes what we do so special.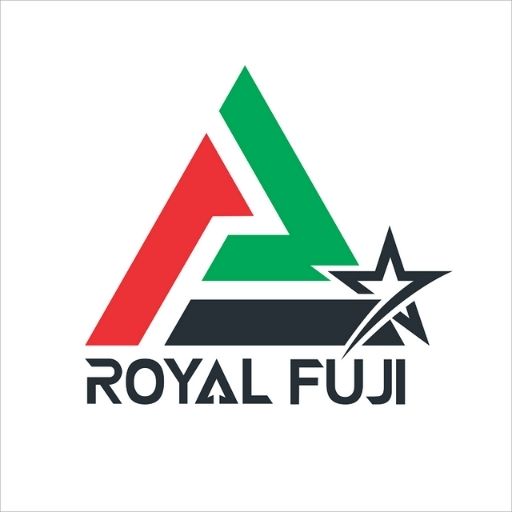 As the best MRL passenger lift in dubai, Royal Fuji only work with the most qualified and professional engineers in the elevator industry. It is known for its effective after sale and professional maintenance services. Our company has highly trained and experienced professionals who always ask before providing our customers with the best experience to our customers.
Frequently Asked Questions
Are MRL elevators safe?
MRL Elevators are safe as other non- MRL elevators. MRL elevators are included in the latest safety code for elevators and escalators
Are MRL elevators gearless?
Yes, MRL elevators are gearless and they save less space by placing the compact, gearless machine directly in the elevator shaft.
Are MRL elevators expensive?
What is an MRL elevator?
MRL elevator machines are located in the hoistway, eliminating the need for a traditional machine room.
What are the benefits of MRL passenger lifts?
They save a significant amount of energy compared to hydraulic elevators.