Best Moving Walkway Company in Dubai, UAE
Royal Fuji is a professional supplier of  moving walkway in Dubai. We have high efficiency in manufacturing moving walkways with outstanding features like a balanced operation, less noise, long and sustained service life and convenient maintenance packages to fulfil the project.
As the best moving walkway company in Dubai, we provide various services like installation organization, maintenance and repair. We also have multiple products such as airport moving walkways, inclined moving walkways and others.
To get the best moving walkways in Dubai for your construction, send us the design drawings or specifications you require for your escalator. We would like to offer you an automatic walkway that is both perfect and practical.
Royal Fuji – The Best Moving Walkway Company in Dubai, UAE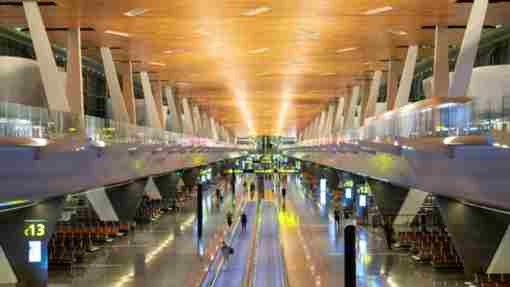 Royal Fuji is a sizeable asset-based company with loyal customers across the globe. Royal Fuji was one of the best moving walkway company in Dubai, UAE, providing top-quality products and services to our clients. It was a leading elevator company with standard and premium quality products.
The company is equipped with a futuristic infrastructure and the most advanced machinery, producing elevator components with demanding quality parameters complying with all the global standards.
Royal Fuji will make you're moving more comfortable and enjoyable with its outstanding 'Moving walk.'
The continuous advancements in technology contributed new machinery to the escalator sector; Moving walk has brought a change and made gliding enjoyable and comfortable.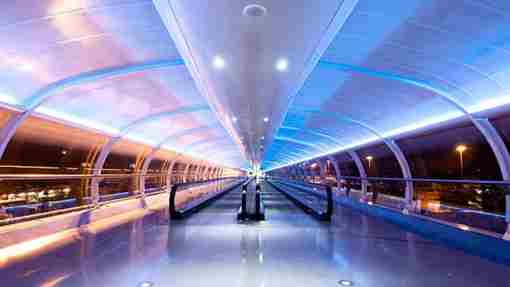 Moving walk
The moving walk is a slow-moving transporter mechanism that transports people across a horizontal ramp over short to medium distances with ease and comfort. It is used by just standing or by walking on them. There are different types of moving walks placed in various kinds of sites. The primary essential types of moving walks are belt, pallet, glide, and high-speed moving walkways. Moving walkways are powered by motors similar to an escalator. Handrails move along so people can hold on to them while riding.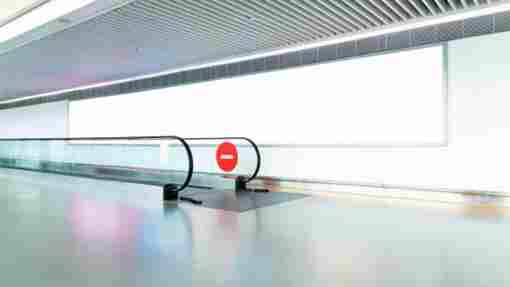 Installation
As fast-growing manufacturers and suppliers, we repute escalators and elevators' operations using the latest technology. Every job is unique. The installation scenario, dimension and weight of the products vary greatly. This is why we approach every single project individually, and we get well prepared to provide outstanding performance along with our highly trained technicians.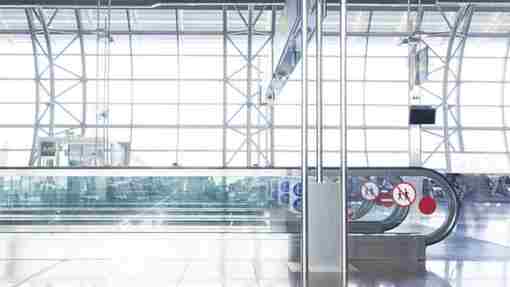 Benefits of Moving Walks
Moving walks are easy to install and provide good integration into the building. Advanced and modern designs were used in our moving walkways for greater flexibility. It provides long-lasting, reliable, smooth and safe operation. It gives increased safety and is easy to ride with carts and strollers. Moving walks have fewer components, less material than other elevators, and are lighter in weight.An Inclined moving walkway is a type of vertical transportation that is very useful in airports and supermarkets to move people carrying carts, trolleys or baby carriages. Besides the airport, it is highly used in shopping malls and entertainment centres.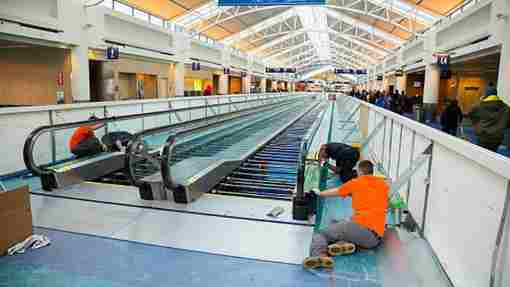 Maintenance and Repair
People are using escalators and moving walkways daily and every minute in different places like shopping centres, department stores, cinemas, airports and other buildings. They are quietly, safely and efficiently transporting large numbers of people. The primary key to their smooth and successful operation is efficient planning and quality maintenance. As millions of people use these machines, their safety is essential, so to ensure security, maintenance of the equipment is necessary. Our company provides good maintenance and repair packages for your device.
Why do you Choose Royal Fuji
A Complete Solutions for Elevator and Escalator Modernization in Abu Dhabi
Royal Fuji, as the best moving walkway company in Dubai, UAE we provide innovative products that are affordable, and long-lasting. We take pride in providing excellence to all our clients while ensuring an ultimate level of quality and safety.
Reliable Services
Royal Fuji Star is responsible for keeping your equipment in good working order. To avoid the frustration over elevator troubles we are Providing responsible and reliable service of a professional elevator maintenance team in Abu Dhabi.
Eco-friendly
Elevators and escalators consume 3-7 % of a building's energy consumption. Eco-friendly elevators help produce power that could be used for various other purposes. By lowering the need to cool the elevator machine, they also contribute to cost savings.
Customized Services
Customers like you are the backbone of our business, so we are always ready to serve you with personalized designs and optimised product delivery. We value our customers and their needs to maintain trustworthy relationships.
Customer satisfaction
We put in our 100% effort to meet all the clients' requirements. Customer satisfaction is the crucial importance to our company. We, along with our skilled team, strive to achieve this goal by providing outstanding services.
Our clients are privileged because they have the opportunity to work with us and let us do something we enjoy. Our services are so vastly different to what others can offer which makes what we do so special.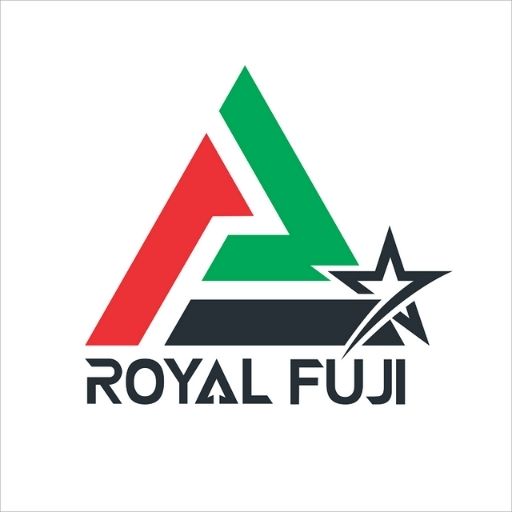 We have a great team of technicians and engineers. They can easily install your lift whether you need it for an indoor or outdoor straight staircase, or an inclined or curved staircase. Plus, we offer unbeatable support for helping you select the right lift for you. You can trust our work to last a lifetime.
Royal Fuji's relentless passion for delivering the best by setting higher standards of quality work created a place in the hearts of many- million satisfied customers across the country.
To know more about Royal Fuji and its product, you can reach out to us anytime, and speaking with you is always a privilege and guide our customers with all the information about elevators.
Frequently Asked Questions
Do you provide a warranty?
Yes, every product of Royal Fuji comes with a warranty.
Does your elevator make noise?
We use hydraulics which makes the lift zero noise.
Which is the best contract you offer?
Every single service we are providing is the best and most convenient. Annual maintenance contracts will save you more money because you can pay on a monthly or annual basis.
What is a hydraulic?
A hydraulic lift is a lift which is operated by fluid pressure generated by a suitable fluid.
What is a buffer in the lift?
Lift buffers are safety devices mounted at the base of an elevator shaft.
Where can I buy the best moving walk in Dubai?
There are a few factors you should consider when deciding where to buy a moving walk in Dubai. One is the quality of the product. As the best moving walkway company in dubai, Royal Fuji will be the best choice for quality. Another is price. Royal Fuji also offers competitive prices. And finally, consider the company's reputation. Royal Fuji has an excellent reputation in the industry.