Best Escalator company in uae
Escalate your comfort with Royal Fuji
Royal fuji star, an elevator and escalator company in uae is readily available for their customers. We can serve you with installation of elevators and escalators, maintenance and repair and escalator modernization. You can reach out to us fluently with our 24/7 working client care platoon. You all know the use of getting an escalator installed in your construction whether it's private building or it's marketable they reduce the manly effort of climbing the stairways and reaching your destination. It helps to console your mobility and also it adds value for your property.
Royal Fuji Star – Sophisticated Escalator Company in UAE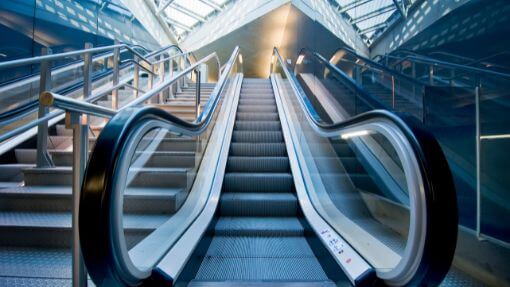 Royal Fuji star is one of the best escalator company in UAE. We provide very advanced standards in escalator technology for the accessible riding and we offer varieties of elevators and escalators which are designed precisely to move smoothly indeed with the high traffic.
We've very well-trained and equipped engineers to work for the betterment of the company as well as the customers. We're concentrated to give our customers full satisfaction by furnishing a safety escalator operation and a client friendly services. We work continuously to improve our norms and creating a betterment in each day.
We're an authorised and certified company for elevators and escalators. You can trust us and we never disappoint you at any cost. We provide quality products and services to our customers and that's our motto.
Maximize the value of your Constructions with the best Escalator companies in UAE
In Royal Fuji we work along with our clients to execute a flexible working environment grounded on their requirements. We utilize a quality time to know our clients needs and we ensure that our products meets all their requirements.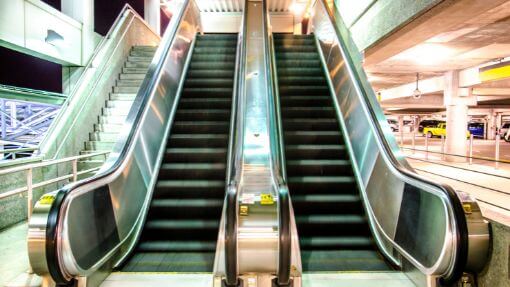 Escalator Installation
Installation is an art. By installing an escalator to your construction; we produce an art of beauty and comfort. We install any type of escalators to your structure; It may be a public structure or it may be a private place. No matter the type of structure or construction, we do our duty In a responsible way. We can install the elevators in shopping malls, basement tunnels, metro stations, parking's, lobby etc.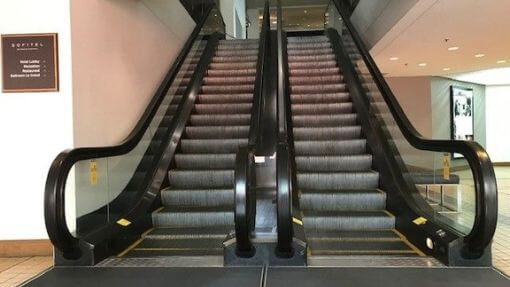 Repairs & Maintenance
Regular maintenance of your escalators will extend the life span of your machine thereby increases the safety para meters. Our company has a competitive annual maintenance contract which covers all your maintenance requirements and helps to use your escalators for a long run. We act instantly for your repair work and our feasible and flexible customer service will make your problems to be answered within lower time. Know more about our contracts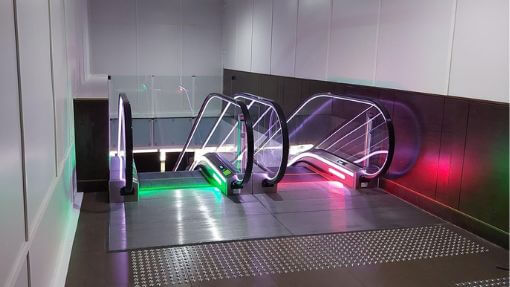 Modernization
This is a digitalised world and everything around us is digitalised. We're living in the era where Internet rules the world. So it's time to modernize the old escalators which became obsolete. Royal Fuji star offers an attractive solution for your modernization needs from a single element upgrade to a complete escalator change we've tailored structures and results to make your escalators looks way ahead.
Elements that makes Royal Fuji one of the best elevator and escalator installers and repairers in UAE
It isn't easy to consistently sustain as a successful escalator company for over 15 plus years. We can proudly say that this is only out of our hard work.
Quick Response
We will be at a calls away to serve you. You'll get a quick response from our team for any kind of queries at anytime.
Quality of Escalator
Our products are certified one and it undergoes all the quality standards and safety norms before it comes to use. We deliver only quality products.
Feasibility
Our packages are designed in such a way that it suits to all type of customers. We're flexible with the requirements of our customers.
Safety of Escalator
Your trust our company and our products so it's our bounden duty to fulfil your requirements and remain loyal to your trust. we provide 100 assurance for the safety of our products.
Hear it from other customers what they say about Royal Fuji star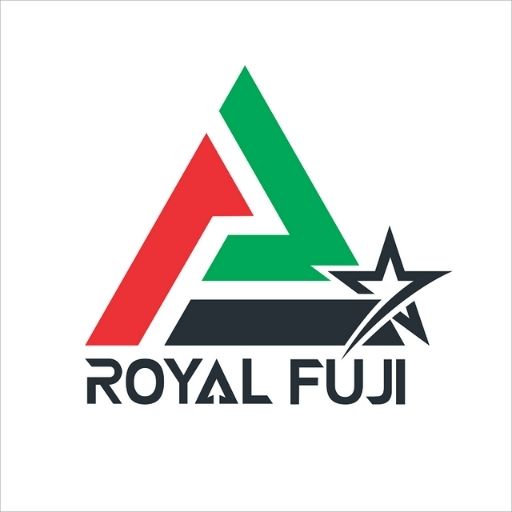 Royal Fuji star has its manufacturing departments globally and they're the largest escalator manufacturers in the world. Our company has 15 plus years of knowledge in this field and continuously trying to give better and best products to their customers every day as a best escalator company in UAE.
Frequently Asked Questions
What are the other names for escalators?
Ramp, elevation, stair, moving stairway and inclination these are some of the other names for escalator.

What start the horizontal escalators called?
What's a spiral escalator?
A spiral escalator is an escalator that's designed in a spiral or helical shape with twisted way and it moves or curves to the left or right.

Why do airports have straight escalators?
Because it prevents a traffic and moves the passengers quickly and efficiently in the long terminals.

Are escalators safe?
Escalators are very safe for transportation but accidents occasionally happen when you do wrong riding practices.