The Leading Elevator Company in Fujairah
Royal Fuji Star is known for its quality and commitment, as it has stood out as the best elevator company in Fujairah for over 15 years. We are trusted by many for designing, creating, and installing highly reliable elevators and escalators that ensure both safety and durability, as we never compromise on product quality or the qualifications of our technical team. Royal Fuji is one of the world-class elevator companies in Fujairah.
Royal Fuji Star ensures the best performance of our products and services. We are well equipped with the latest technology and machinery to install and maintain your vertical transportation equipment. Additionally, we have a lower response time as we approach our customers immediately once we are asked to fix their lifts.
Here, We're Going to Talk About the Top-Notch Elevator Company in Fujairah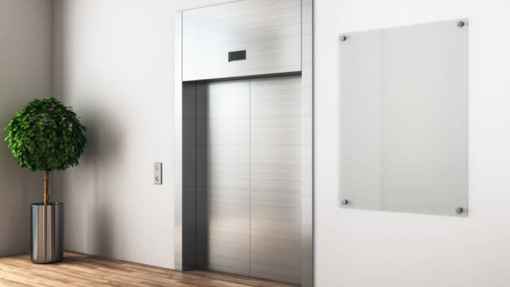 Royal Fuji was established 16 years ago, and ever since that, we have become the first choice of people as they trust our knowledge, expertise, and experience. We have never disappointed any one of our clients. Customer satisfaction is important to us; hence, we have only hired skilled and experienced. Efficient professionals to deliver excellent service, and all our products are the top quality ones in the market. 
We are famous for modernization across the country as we have dealt with projects to fix heavily damaged elevators that looked impossible to refurbish. Still, our technical team always has solutions for all elevator problems. We earned expertise of this level from our 16 years of experience and hard work, which is why we are the pre-eminent company for the elevator in Fujairah. 
We have global and regional service teams working round the clock to ensure the optimal operation of your vertical transportation equipment.
Our Goal is to Provide the Best Service Among Elevator & Lift Companies in the Fujairah
Royal Fuji, the best elevator company in Fujairah, offers multiple services to customers at affordable prices.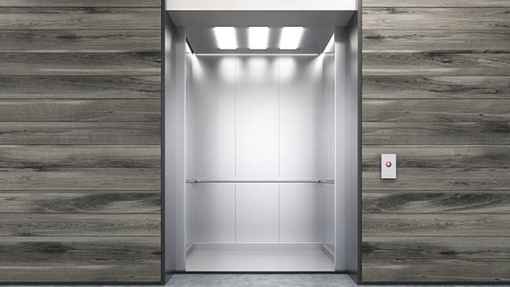 Elevator Installation
Installation of lifts is our most outstanding feature, where we bring brilliant architects and engineers together to create the best cabin design that fits perfectly with the architecture of the building by using minimal space. We provide both home elevators and commercial elevators at affordable prices. Features such as passenger capacity, speed, and cabin size will be customized per our customers' demands. We unify traditional aesthetic styles and modern contemporary styles to create the best comfortable experience for the users, thus providing a polished elevator with the most acceptable ceiling, flooring, skirting, gate posts, and doors.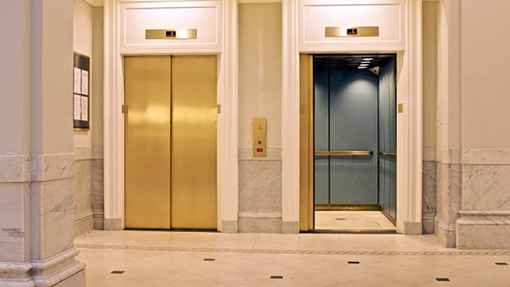 Modernization
Performance of lifts would reduce overtime, and it may even become riskier to use the same. Royal Fuji Star, the number one elevator company in Dubai, offers to upgrade the essential parts of the equipment to improve the function and boost the performance, reliability, efficiency, comfort, and appearance of the elevator. The best elevator company in Fujairah for modernization is undoubtedly Royal Fuji Star, as we have dealt with many projects across the country, successfully improved the ride quality and efficiency, updated the system with the latest technology, and made the equipment safer and comfortable to use.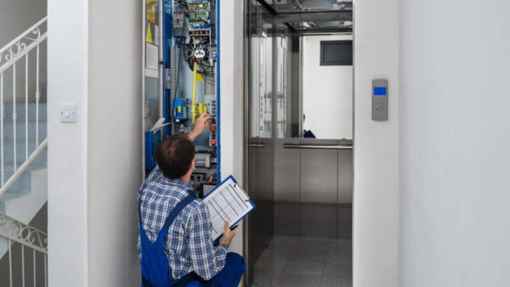 Repair and Service
Performing regular examinations on elevators is essential to prevent any breakdowns or accidents, thus ensuring the safety of passengers. Also, if they do not function properly, it would only inconvenience the passengers; additionally, it is often costly to fix a damaged elevator, so it is better to take preventive measures, so maintenance should not be overlooked. Once our team installs an elevator, we take complete responsibility for regular check-ups. Our clients receive standard elevator service and easy and nonstop access to customer care services.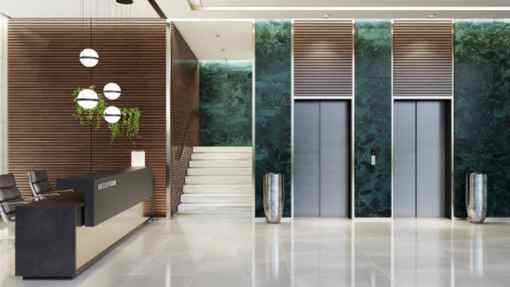 Annual Maintenance Contract
Royal Fuji Star, the best elevator maintenance company in Dubai, always considers responsible for monitoring the installed elevator regularly. We aim to keep the elevator in working condition without risk of failures or accidents. We have a regionally skilled technical team to do the maintenance work, ensuring better operational efficiency for the lift and providing quality service for the customers.
Based on Our Superior Features, Royal Fuji Shines from Other Lift Companies
We have a name and fame in the elevator company Fujairah market, and our services are easily accessible country-wide. We have a solid representation in providing solutions for your vertical transportation equipment. Customer satisfaction is our primary goal, so we provide the best service with the utmost commitment.
Safety and Quality
Providing a low-quality product is very much seen in the market nowadays, which explains the lift malfunction. Still, unlike many other elevator companies inFujairah, we deliver only certified products and services. Its quality and safety are our promises, which is why we still stand as number one in this competitive market.
Value for Customers
Customers are the concrete of every business, and we respect their choices, time, and money. Hence we only intend to provide the best service by understanding their specification with integrity, honesty, and commitment. Also would ensure regular communication with customers on all levels and keep them updated.
Long-Term Strategic Focus
We focus on long-term results, which bring us to promote innovation in our designs and updating of technology. Our ultimate objective is to earn your trust and become your first thought regarding elevators. This sincere commitment of us has been the key to our success and has led us to survive in this industry for 16 years now and counting for more.
Integrity and Honesty
Integrity and honesty is the most important principle that has made us deliver the best service possible, increasing customer satisfaction among our clients. That is why we share a long history with most of our clients. Our quality has helped attract more customers and give us a solid reputation in the global market for an elevator company.
Our clients are lucky to work with us because they get to experience something unique that not many others can offer. Our services differ significantly from other companies which is what makes us so special.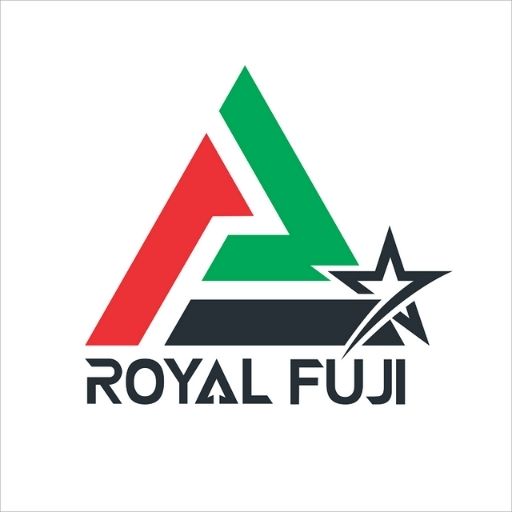 Royal Fuji, the leading elevator company in Fujairah, is known for its excellence and credibility. We respect our clients, their time, and their hard-earned money; moreover, we respect and value their trust in us. We uphold traditional values such as integrity and honesty. Above all, we promote innovation and recent technological developments; thus, we focus on attempts to upgrade our service to deliver the best solutions and services. There is no better partner than us to take your elevator to the next level, and there is no better way to ensure your safety and comfort while traveling vertically.
Frequently Asked Questions
How much power a home elevator consumes?
Elevator consume 1 unit of electricity costs 7-10 Rs. 1 kWh equals one unit of electricity. So if a 3.75kw motor runs for one hour, it will consume 3.75 units of electricity. To run for one hour, the lift can make 240 trips up 4 floors or go up and down 120 times.