An Elevator Company in Abu Dhabi
We are the best to trust and fix
Selecting the right lift partner can be a difficult and time-consuming decision. Royal Fuji, the best Elevator Company in Abu Dhabi is the right choice for an elevator. we are committed to partnering with clients and building long-lasting relationships.
Know about the Best Elevator Company in Abu Dhabi
Committed to Satisfying your all Elevator Needs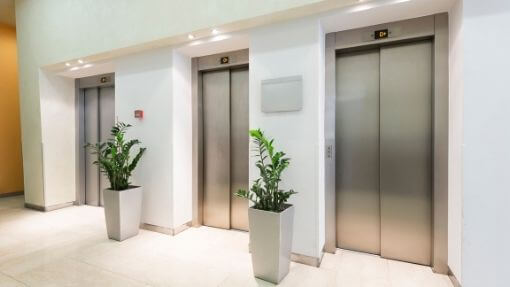 We are the leading independent elevator company in Abu Dhabi with 15+ years of professional experience. We have the complete elevator solution to meet your needs.
Our services include new residential, commercial, and affordable home elevators, repairs and maintenance, modernization and AMC (Annual Maintenance Contract).
Each architectural design of the elevator is unique and depends on the type of building. Keeping the standard service is our speciality.
Driven by the motive of providing global and regional cost-effective and quality elevator and Escalators Maintenance & Repair in Abu Dhabi and across the UAE
We provide Maintenance of all Brands Elevators in Abudhabi
Proven professional service in over 20 countries. It's not just a service, more than that we value your needs and assure safety and efficacy. We can satisfy all your vertical transportation requirements both now and in the future. Our services are below.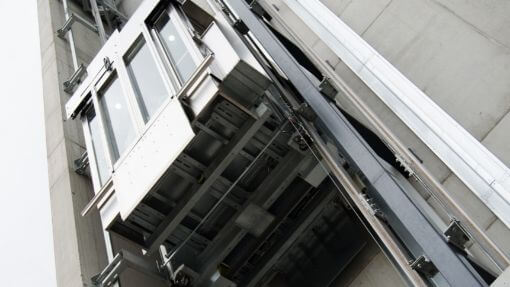 Lift Installation
No matter what your place is like, residential or commercial premises we create the perfect design that fits your building and budget without compromising the quality of our products. An aesthetically pleasing and efficient elevator is our promise.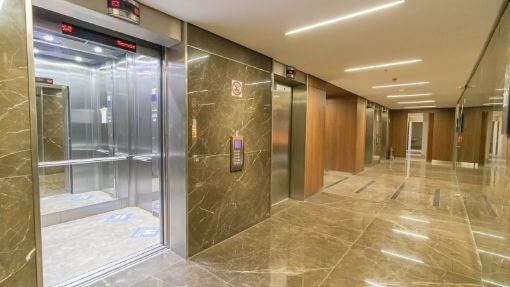 Modernization
Elevators lose their quality when they get older. It's common but may cause trouble in your transportation. You should replace or refurbish the lift before they trouble you. We have the best modernization services that please and satisfy your requirements.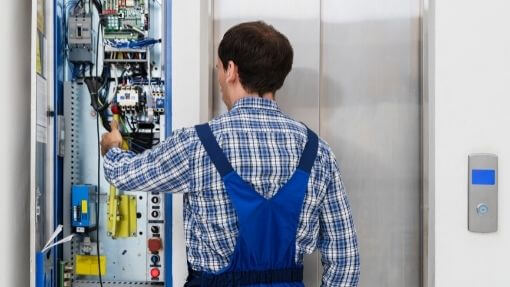 Repairs & Maintenance
Guaranteed 24/7 repair services of a technically qualified team. Perfect solution for unexpected breakdowns, malfunctions and complete maintenance. We will work on your equipment to extend the lifespan and efficiency of the product for a smooth performance.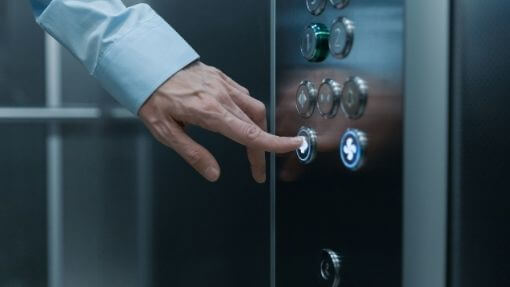 Our Product Family
Royal Fuji makes use of advanced technologies, standard lift parts, products and a qualified crew who selects the suitable products and designs applicable to your premises. We only supply ISO 9001, CE & EN 81 qualified products.
Why do you Choose Royal Fuji
A Complete Solutions for Elevator and Escalator Modernization in Abu Dhabi
Royal Fuji best Elevator Company in Abu Dhabi provide innovative products that are affordable, and long-lasting. We take pride in providing excellence to all our clients while ensuring an ultimate level of quality and safety.
Reliable Services
Royal Fuji Star is responsible for keeping your equipment in good working order. To avoid the frustration over elevator troubles we are Providing responsible and reliable service of a professional elevator maintenance team in Abu Dhabi.
Flexible Contracts
As a global leader in providing quality elevator services,we have an array of packages which suits your budget. You can choose the short term and long term services. We are able to provide you with the best Annual Maintenance Contracts.
Customized Services
Customers like you are the backbone of our business, so we are always ready to serve you with personalized designs and optimised product delivery. We value our customers and their needs to maintain trustworthy relationships.
Safety & Quality
Royal Fuji members follow a code of conduct to ensure quality services by all means. We have an insured and licensed engineering team who are constantly working to improve our product features for the assurance of your safety.
Our clients are privileged because they have the opportunity to work with us and let us do something we enjoy. Our services are so vastly different to what others can offer which makes what we do so special.
"Happy that we got the best service from Royal Fuji Elevator company in Abu Dhabi. The team who visited my home to repair our lift was so kind and responsible. Recommending them without any doubt you can trust them because they provide the best".
"We are frustrated with our office lifts that make noise and sudden breakdowns. After getting the service of Royal Fuji's team we realise that we made a wise decision. Now we are enjoying trouble-free transportation thanks to you guys".
"We found that our elevator was losing its beauty and quality. That's why we contacted Royal Fuji for their modernization services. The end result was really satisfying. Quick responding and qualified team, like to continue with them".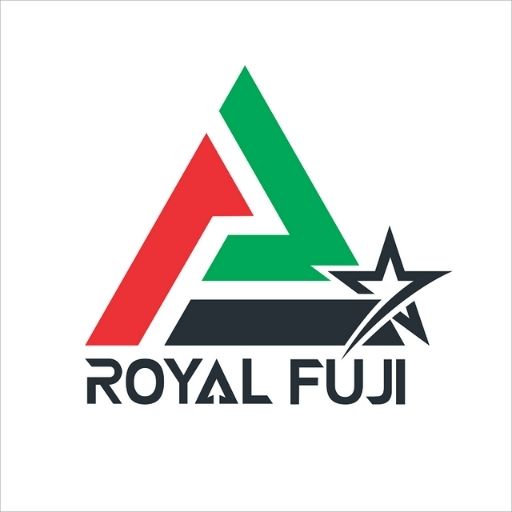 Royal Fuji has established teams of highly qualified and professional engineers in the elevators industry while placing safety and quality at its top priorities. If you are in a search of a complete lift maintenance or all kind of services, contact us we provide you with the best.
Frequently Asked Questions
Is your service only available in Abu Dhabi?
No, we are an integrated elevator company in abu dhabi and that also spans over 20 countries and 7 emirates of UAE. Providing local and global services.
What about your contracts?
We have Contracts that are flexible to your needs. We offer long and short term services. Also, an annual maintenance contract is available.
Which is the best contract you offer?
Every single service we are providing is the best and most convenient. Annual maintenance contracts will save you more money because you can pay on a monthly or annual basis.
Why is my lift not responding to calls?
No need to worry, it's common because of some electrical power issues.
How do your products assure our safety?
We are using advanced technologies and supplies ISO 9001, CE & EN81 qualified products to ensure your safety.