Royal Fuji Chair Lift in Abu Dhabi: Assistive Technology at its Best
Assistive technology can help keep residential and office spaces accessible to everyone. Anyone who has struggled with restricted mobility will appreciate the impact such technology has on the quality of their life. Chair lifts and stair lifts for seniors are two such products that we provide at Royal Fuji. Indeed, we provide the best chair lift in Abu Dhabi.
Looking for an Affordable Chair Lift in Abu Dhabi? You are in the Right Place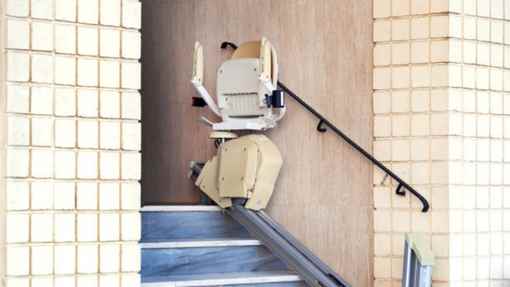 Royal Fuji is a leading elevator company in Dubai; At the same time, most elderly may only need a stairlift to bypass the hassle of climbing stairs; those with wheelchairs would need a different kind of equipment to go a level up or down. This is where a chairlift comes in. A chairlift is often used to transport people with mobility issues up or down a group. If you plan to install a chair lift for stairs, our team will provide you with the best service.
Starting with an inspection of the space you plan to use for the installation; we will guide you through the process so that you can choose a product that fits every criterion you have envisioned. 
One of the most versatile, secure, and comfortable Chair Lift in UAE
A chairlift is a flat piece of machinery that can transport a wheelchair. Unlike a stairlift with a leather lift chair, a chairlift has a flat surface to accommodate your wheelchair. Thus they are often referred to as wheelchair lifts. The aerial lifts you might have seen in ski areas are also a type of chairlift, albeit very different.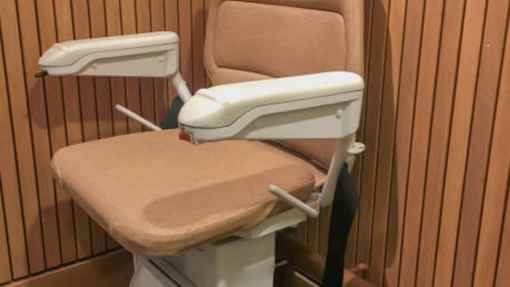 Uses of a Chairlift
Chair lifts for seniors have caught on, and the customer demographic may be majorly elderly; however, chairlifts are used by other people too. To put it in the simplest of terms, a chairlift can be used by anyone who uses a wheelchair. It can be used for residential spaces as well as commercial spaces as a means to improve the quality of life of wheelchair users.
We also provide the wheelchair lift for a van. If you are looking for a solution that can make your house accessible to yourself or if you are looking to make your company disability-friendly, chair lifts are an option worth your consideration.
For the elderly who use wheelchairs
For people with limited mobility or disabilities that confine them to wheelchairs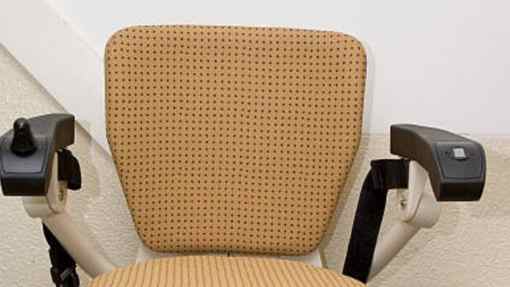 Safety
For the elderly who use wheelchairsThe safety and comfort of our customers are our top priority; thus, our chair lifts for seniors come with many safety features. The following are a couple of safety features our products provide;
Foldable flap to secure the wheelchair
Safety sensors
Side guard panels
Emergency off switch
Anti-skid platforms
Battery backup
We take great pride in serving over 242 valued clients. Check a few of their testimonials.
"When my mother began to use a wheelchair as she slowly grew older, I had no idea how to help her. When I heard about a handicapped stair lift that could help her go upstairs, I had no idea how to get one. But once I came across Royal Fuji's products, everything fell into place. They explained the kind of lift that would be the best choice for my mother and led me through all the steps. Thank you, Royal Fuji."
"I wanted to make my company office accessible to all my employees. We have a single floor upstairs, and getting an elevator was not within my budget. That's when I came across chairlifts. It was the perfect solution for us, and after a bit of research, I settled upon Royal Fuji. I was not wrong with my choice as their prompt services have exceeded my expectations and the best part is that I got the best product and service in my limited budget."
"When I was trying to remodel my house to make it more accessible for my parents, I realized that there was a chair lift for home available that could significantly improve their quality of life. I chose Royal Fuji, and they gave me all the info I needed to make an informed choice. In terms of quality and safety, their products are the best in the market."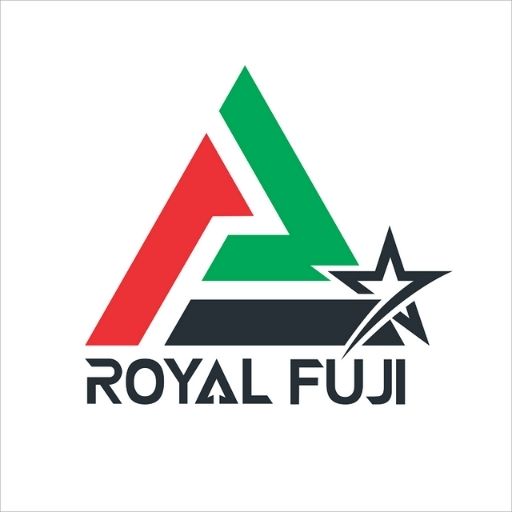 Royal Fuji has more than 15 years of expertise in the elevator industry, and our range of services includes everything from installation to modernization. We ensure that our products are of the highest quality while maintaining a price range that can fit any of your budget needs. Our ever-growing list of products includes chair lifts, stair lifts, passenger elevators, escalators, cargo lifts, dumbwaiters, and many more.
Frequently Asked Questions
What is the difference between a chairlift and a stairlift?
Chairlifts are a piece of flat machinery used to transport wheelchairs, whereas stairlifts come with lift chairs on which a person can sit to be transported upstairs or downstairs. When choosing, make sure you are choosing the right one for your needs.
Are chairlifts safe to use?
Yes, our products are 100% safe. Your safety is our priority, and we provide quality chairlifts that are sturdy and safe. Our chairlift has safety features like anti-skid platforms, a foldable flap to secure the wheelchair, safety sensors, side guard panels, an emergency off switch, and battery backup.
What happens to a chairlift in a power cut?
All our chair lifts come with a battery backup which means that your safety will not be compromised in case of an abrupt power cut.
How long does it take to install a chairlift?
It usually takes anywhere between 3 and 4 hours to install a chairlift. Our team of experienced personnel will complete the installation in a hassle-free manner.
Why should we use Royal Fuji to fulfil our chair lift requirements?
Choose Royal Fuji for your chair lift needs and enjoy the best chair lift company in Abu Dhabi! We're known for our selection of high quality and smooth-performing products, so you can be sure you'll be in good hands with us.