Best Chair Lift Company in Dubai, UAE
 Royal Fuji is one of the best elevator companies in the UAE. We offer varied kinds of elevators and their services. Chair lifts are one of our significant elevators in business. The stairs are not a problem, but it is difficult for older people at home.
Do you have any idea of finding the right chairlift and finding it a daunting task? Don't worry; as a top chair lift company in Dubai, UAE. We pride ourselves on offering sustainable, reliable, and safe service at competitive prices. Our various services include installation, modernization, maintenance, and repair.
Royal Fuji – The Best Chairlift Company in Dubai, UAE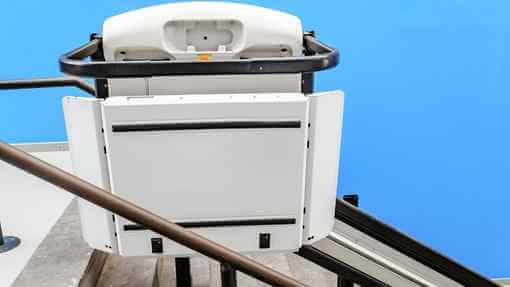 Royal Fuji is a leading elevator company in Dubai. We have provided quality service to our customers for the past 15 years in the field elevator industry. We have been putting enormous effort into creating or bringing in innovative ideologies that benefit the customers and the company. After so many attempts, we have brought the best solution for the elders to climb the stairs through our stair lifts quickly. It is high in a quality, reliable and safest mode of transportation.
We are proud to be the leading chair lift company in Dubai. We are dedicated to satisfying our clients with our integrated, eco-friendly, and advanced designs.
Multi-faceted of the safest and most comfortable stairlifts
Royal Fuji elevators ensure that our stairlifts can operate even on the tightest staircases.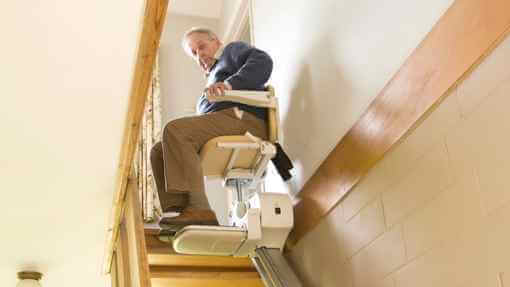 Chair Lift
A battery powers a stair lift. A motorized car that slides up and down. People who use a wheelchair in a home may face difficulty reaching a floor. Older people also find the situation in the same way. So to make their movement from one floor to another with much more ease and comfort, by using the latest technology and innovation our company has come up with a solution in the form of a stair lift. A stair lift is suitable and more comfortable for disabled people, and it can help them to travel the stairs without any trouble. With modern technology, we can ensure high-end safety standards for the users. Chair lift company in Dubai was an absolute choice for residential and other buildings, providing high comfort and safety.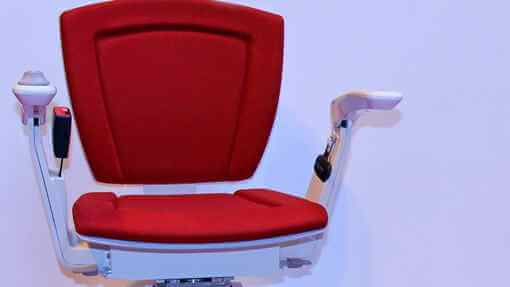 Chair Lift Modernization
Modernization is significant for a lift which had a long run over the years. Our company specialize in upgrading any elevator, escalator or lift. We make the process painless. In this process, first, we will replace the elevator's most wear-and-tear parts. Our services offer an aesthetic upgrade to the lift at a cost-effective price.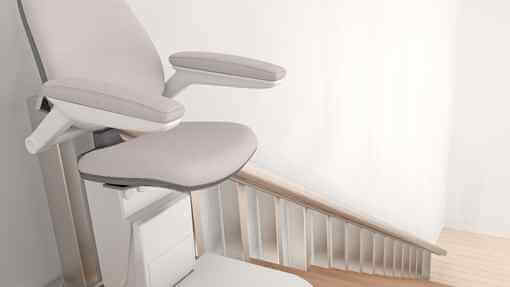 Chair Lift Installation
A stair lift installation in construction doesn't demand extensive building work. It takes only one day to get your house back to normalcy. There is no mess and chaos in the process of installation. Our team of experts will take it professionally. We will do the process in less time. It's a swift process, and it will not cause too much disturbance to your house.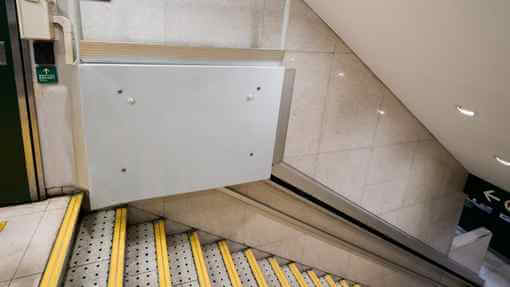 Maintenance and Repair
Care and maintenance are very important for your stair lift. If you use a stair lift daily, it is needed to keep it running smoothly and in good working order. This can be obtained by regular maintenance. If any damage or failure is seen, like sounds or visible injuries, contact us as soon as possible. We will immediately reach out to your place and find solutions to the problem.
Royal Fuji Stair Lift that makes your moments move and easy
 No more difficulty in climbing the stairs when you have reliable, comfortable and safe. Royal Fuji stair lift for your ease and comfort moving from one place to another.
Safety
The stairs are the common area that presents a high risk for a fall. Missing even one step while walking up or down may result in a high-risk injury. This is mainly for the case of the elderly, so employing a motorised chair in your home for moving from one floor to another will reduce the risk of any injury. Our product has undergone high quality and safety standards, ensuring 100% safety.
Restore Independence
For elders, it seems to be a problematic task to climb the stairs for using the upper level of the two-story house. So they remain in one place, and they seek help to move. This will make them feel dependent on moving from one floor to another. Here comes our stair lift for their rescue; it makes them independent in moving.
Easy to Use
Stairlifts are very easy to use when compared to climbing physically. It is operated just by simply sitting on the seat, tucking in the seat belt and pressing and holding the rocket switch found on the chair's armrest. The person will get on their way up or down the steps. To stop the chairlift, release the control from holding, which will stop moving. This is the most convenient form of driving.
Affordable
Stair lifts are rapid to access, and it is one of the most for the most affordable solution. The installation can be done in a couple of days based on the type. Curved stair lifts take a week as it is a bit more complex than straight lift.
Our clients are incredibly lucky because they get to work with us and allow us to do something we love. Our services are so unique compared to what others can offer, which is what makes what we do so special.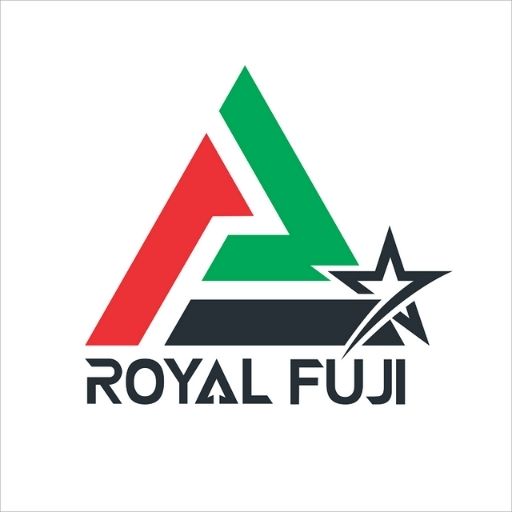 We have a great bunch of technicians and engineers. Whether you need to install a straight lift indoors or outdoors or for an inclined or curved staircase, it is not a big issue for our engineers. They will do it effortlessly and safely. We offer unbeaten support for selecting the right lift for you. You can trust every work for a lifetime.
Frequently Asked Questions
Do chair lifts have a weight limit?
A typical chairlift has a capacity of 300 pounds. A chair lift is designed with high standard safety protocols to ensure the safe transportation of the user.
How long does a chair lift installation take?
Curved stair lift installation takes about 4 to 5 hours; depending on the length and complexity of the staircase, the duration varies.
How much power does a chairlift use?
 On average, the lift requires 0.024 Kwh Electricity or 24 watts per hour.
How wide is a chairlift?
 A stair lift requires a 28 "wide staircase, curved stair lift needs around 30".
How long do stair lift batteries last?
 These batteries last for two to five years.
Why should we choose Royal Fuji for your chair lift needs?
Royal Fuji offers the best chair lifts company in Dubai. We're known for our selection of high quality and smooth-performing products. Choose us for a great chair lift experience!