Best Cargo Lift Suppliers in Dubai, UAE
Royal Fuji is one of the best cargo lift suppliers in dubai, UAE. We provide you with high-quality cargo lifts and elevators for the vertical transportation of goods and bulk items; whether for industrial goods lifting or constructional material handling, cargo lifts can be utilized for lifting and transporting safely.
As we are one of the top cargo lift supplier in Dubai, we offer sustainable, reliable, and safe service at competitive prices. We have various services like installation, modernization, maintenance, and repair.
Do you want to make your lifting or transportation safe and reliable? You can reach out to us anytime. With our dedicated and skilled team, we are available to guide you all the time.
Royal Fuji – The Best Cargo Lift Suppliers in Dubai, UAE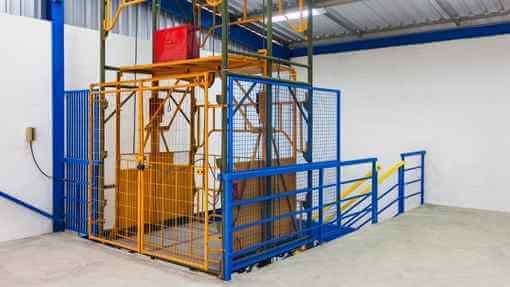 Royal Fuji is one of the best elevator companies in Dubai. For the last 15 years, royal Fuji has gained a tremendous reputation among industrial and construction contractors for delivering trusted elevator solutions. Our products are of the highest quality, secured, efficient and functional.
We strive to satisfy our clients with our integrated, eco-friendly, advanced designs.
Benefits and Services of our Cargo Lifts
 As a leading elevator company in Dubai, we provide the best cargo lift suppliers in Dubai and UAE's market. Our products are known for their quality, reliability, and efficiency.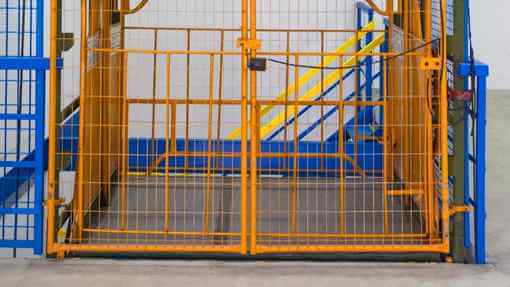 Cargo Lift
A cargo lift is an essential tool for high-performance transportation. Royal Fuji is perfect for transporting heavy loads and is crucial in industrial and construction lifting and transporting. Royal Fuji has a wide variety of cargo lifts. Our hydraulic freight lift is the perfect elevator for high-capacity applications and heavy-load transportation. A cargo lift is also used in airlines for shifting luggage very effortlessly.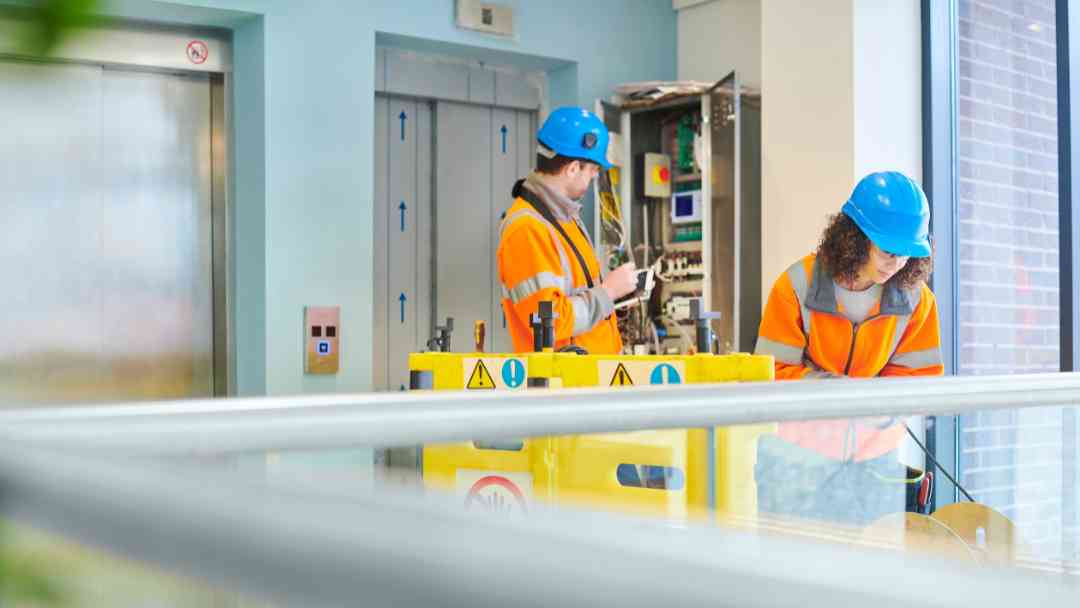 Maintenance and Repair
To keep the cargo lift elevator in good condition, we should do nothing but simple maintenance periodically; at the same time, it should be used regularly. With the frequent maintenance process, we can find problems beforehand and look into them early to avoid costly replacements. Our technicians are available 24/7 to serve you with all your emergency repairs.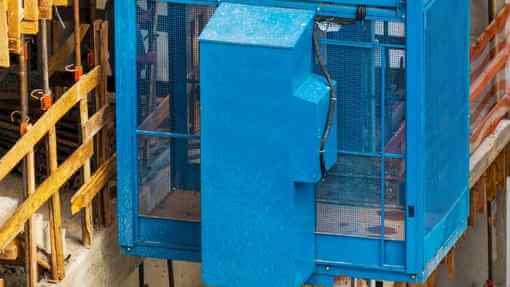 Installation
Royal Fuji is one of the professional elevator companies in UAE. After the manufacturing, the following processes installation. The installation of cargo lifts includes hoisting, position adjustment, connection, fixation, running, etc. our team of skilled and professional engineers and technicians will carry out the process effectively.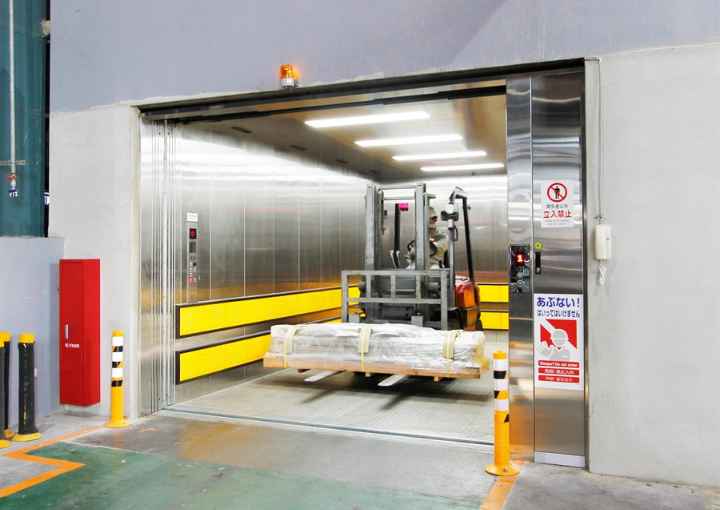 Commercial Area Lift
As the best Cargo Lift Suppliers in Dubai, we are primarily associated with warehouses, restaurants, workshops, factories, or storehouses, but they are also helpful in residential settings with accessibility concerns and mobility issues. In a commercial setting, it helps transport machinery and merchandise. These elevators carry more weight than a passenger elevator. It is also used indoors and outdoors for lifting heavy weights.
The primary parameter of a Cargo Lift
 In general, we can add 3 parameters: lifting height, site dimension, and load capacity. But other parameters should be taken care about
Load Capacity
A cargo lift's primary use or purpose is to lift bulk or heavy loads from one floor to another effortlessly, so cargo lifts are very safe and reliable. They can load serious capacity stuff and can be transported safely.
Power Supply
A good power supply is also essential for the practical working condition of the cargo lifts. The standards of electricity differ from one country to the other commonly our company uses 200v/50Hz.
Motor Power
The motor used in our cargo lifts is high in energy efficiency and will increase power so that these heavy loads can be transported quickly and safely. These high-powered motors help to achieve an efficient working process of the lift.
Safety
Safety is critical when it comes to heavy lifting for stop royal for the photos all the standards of safety regulations before it is into the process of working.
Our clients are lucky because they get to work with us and allow us to do something we love. Our services are so unique and different from what anyone else can offer, which is what makes us so special.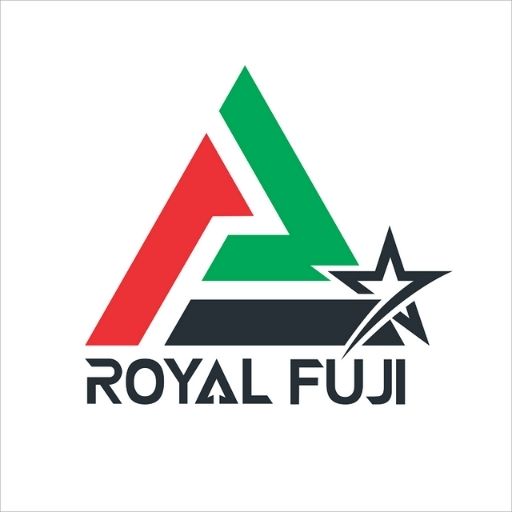 At Royal Fuji, we offer our customers well-designed and engineered elevators for efficient and effective transportation of heavy and bulky equipment. Our lifts provide accurate speed, convenience, and efficiency. We also customize the products according to the customer's requirements. We are very much privileged to be the top cargo lift supplier in UAE.
Frequently Asked Questions
Can a person use a cargo lift?
 These elevators are not intended for passenger use but need to transport large and bulky goods vertically.
How much weight can a freight elevator hold?
The typical capacity of an elevator is between 2100 IBS do 5000 IBS.
How much does a cargo lift cost?
It starts at the rate of $7499
How fast is a freight elevator?
Geared attraction elevators can travel up to 500 feet per minute.
Which type of motor is used in an elevator?
Why should I choose cargo lift from Royal Fuji?
At our company, we only offer the best cargo lift suppliers in dubai, UAE. We're known for our selection of high quality and smooth-performing products.