Travelator Installation Company in Dubai, UAE
 With over 15 plus years of expertise working on various global projects, we narrow- down in escalator, lift, and travellator installation, regeneracy, and services across the UAE. Our professional team is benevolent, highly skilled, and will always work with great dedication.
We are a well-known company in the business of manufacturing and supplying an immense collection of travelators. We are one of the verified and trusted brands for all the services we provide in the elevator sector.
If you are looking for the best travelator installation company in dubai? Then there is no hesitation. We, Royal Fuji, are here to assist you in every aspect.
Royal Fuji – The Best Travelator Installation Company in Dubai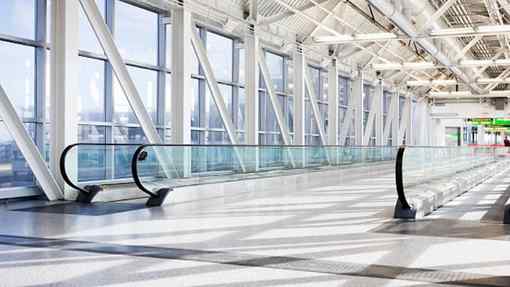 For nearly 15 years, Royal Fuji elevator company has been a benefactor throughout the UAE with our escalator and elevator services. We put all the knowledge we have gained over the years into our work for our client's daily success.
Our team of experts also brings in an exuberant amount of experience to the company, ensuring that our services are completed quickly and safely so that the customers can remain happy and relaxed.
Our services include installation, maintenance and repair, and modernization. All these services come with an exclusive package. Our company is known for its quality and loyal service.
To get the travelator installation company in dubai, uae for your building, send us the style drawings or specs you need for your escalator. We wish to provide you an automatic travelator that is both ideal and also functional.
Royal Fuji services make the customers happy and fulfilled
 In science and technology, elevators and escalators play a prominent role in elevation and mobility. Royal Fuji is a leading groundbreaker elevator branding the UAE.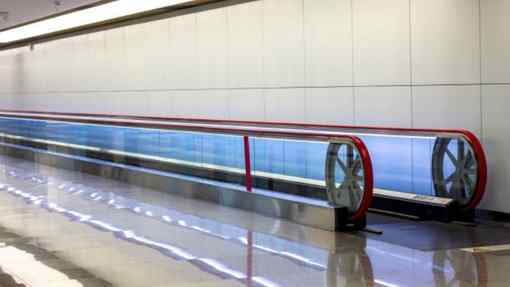 Travelator
A travelator is a distinctive form of elevation system that disseminate people horizontally or across an inclined plane to a certain distance. Travelator is also known by the name moving walkway. Travelator has created a renaissance in the arena of mobility and elevation. People can stand over in it, carrying them smoothly to their destination. It runs on an infinite loop carrying massive traffic from one point to the other in a smooth and steady process. The travelators architectured and manufactured by Royal Fuji are simply elite in design and elegance. They are mighty and reliable. They also have needed load-carrying capability and can run for long hours.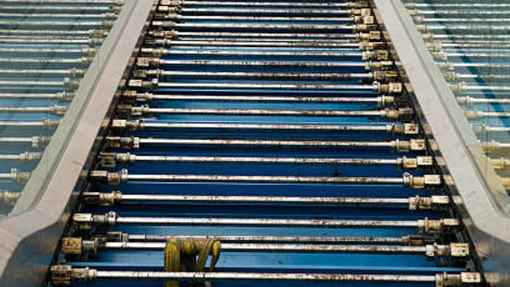 Installation
The installation of travelators is always executed safely and efficiently. For this safe and efficient execution, we do some pre-checks on the site before the process. We check the space availability for the installation, electrical supply, support system, and watertight trench. So with all these checks, our team can install the translator to your site quickly and effectively.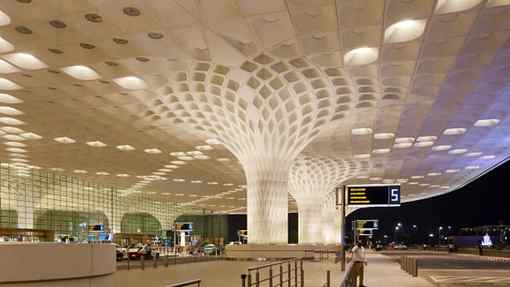 Benefits of Travelators
Travelators are very effective when it comes to the convenience of travelers. For example, in airports, travel is beneficial for passengers with heavy luggage to move quickly and comfortably from the terminal to the parking or the transport stations. So the moving walks at the airport give users great comfort, convenience, and high safety.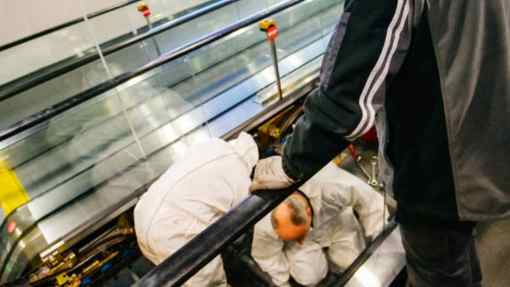 Maintenance and Repair
Elevator maintenance is pivotal because it is the process of identifying potential problems before they turn into more significant issues. Elevator repair can be very costly if the problems are not treated early. Royal Fuji's maintenance and repair package can save you from an expensive replacement. Our service ensures all the safety standards and regularly scheduled maintenance. You can make use of our attractive offers effectively.
As a leading Travelator in Dubai, Royal Fuji guarantees that we offer high quality items to our consumers.
All our products are designed by combining the latest technology for increased comfort and safety for the passengers. It is available for both indoor and outdoor purposes.
Great relief for tired travelers
For the national and international airports that are wide in the landscape, a moving walkway becomes mandatory in this case because the walking distance from the hanger to the emigration counters at big international airports is enormous. So the traveler and heavy luggage find it a significant relief to use translators for their moment from one point to another.
Fast and more efficient
Royal Fuji provides energy-saving travelators that slow down their speed when there are no users but simultaneously accelerate to full speed when the traffic is high. Our moving walkways are developed with high speed and high capacity.
Green elevators
Our elevators are more energy efficient than traditional elevators. This helps to achieve energy savings and can help support the green revolution. Our travellators are designed to increase efficiency, safety, and reliability with less energy consumption.
Professional quality and service
Translators are extensive and expensive in installation, requiring a high level of engineering, precision, and manufacturing standards to make them work reliably. These devices are an integral part of the daily lives of millions. So we do our work with utmost care and dedication with our bunch of skilled teams.
Our clients are privileged because they have the opportunity to work with us and let us do something we enjoy. Our services are so vastly different to what others can offer which makes what we do so special.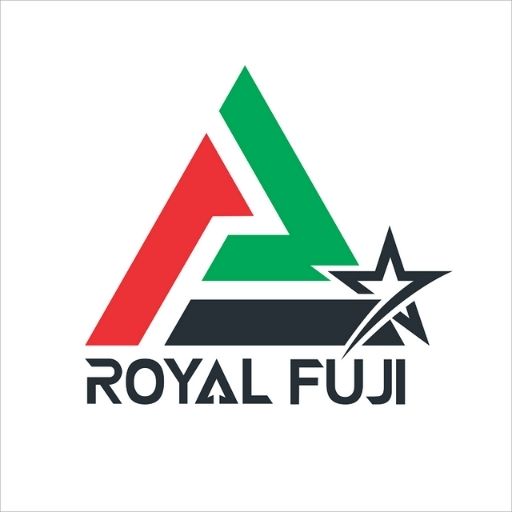 As the best travelator installation company in dubai, Royal Fuji has an extensive range of experience and expertise in providing you with the right travelator; Skillfully adapted to your requirements. Our travellator's benefits are; that they are easy to install and it gets merged into the building effortlessly. We use advanced designs for greater flexibility. Our product is long-lasting, reliable, smooth, safe, and comfortable for users. It requires fewer components and is lightweight.
Frequently Asked Questions
Do you provide a warranty?
Yes, every product of Royal Fuji comes with a warranty.
Does your elevator make noise?
We use hydraulics which makes the lift zero noise.
What is a hydraulic?
A hydraulic lift is a lift that is operated by fluid pressure generated by a suitable fluid.
What is a buffer in the lift?
Lift buffers are safety devices mounted at the elevator shaft's base.
Where can I buy the best travelators in Dubai?
Look no further than Royal Fuji! We're proud to offer a great selection of high-performing products that will make your travelator experience smooth and enjoyable. Choose us for a great travelator experience!