Royal Fuji – Leading Escalator Company in Dubai
Royal Fuji is one of the best escalator company in Dubai, with reliable and efficient industrial designs that functions perfectly, bring value to your building and also make the passengers ride comfortably and safely.  Our escalators, with their excellent durability and operating performance, made us one of the top elevator and escalator companies in Dubai.
Royal Fuji – Your Best Escalator Company in Dubai with Outstanding Services
Our escalators are treated with modern technology and other advancements to provide efficiency. You can get all escalators at economical prices at the leading escalator company in Dubai.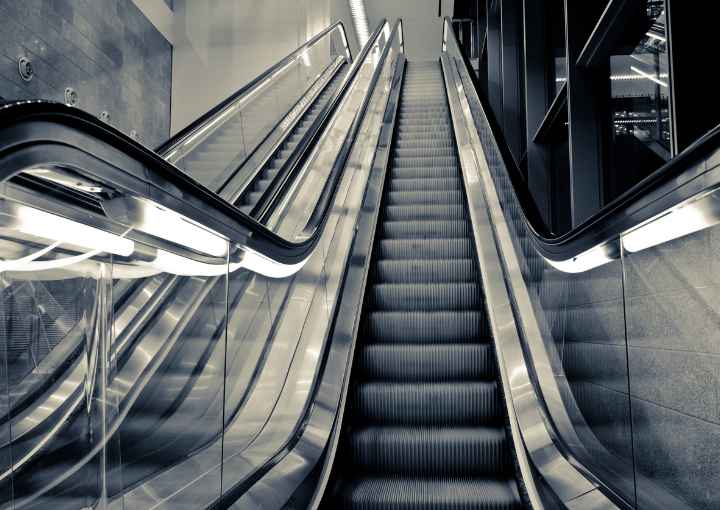 Parallel Escalators Installation
Our parallel escalators and their installation service, which have high demand in the market, are at their best. This escalator can move passengers quickly and smoothly from one floor to another. It has outstanding working efficiency.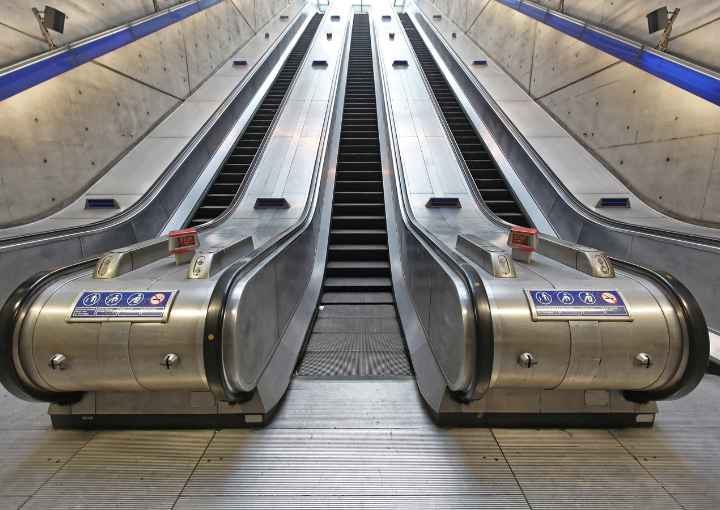 Spiral Parallel Escalator Installation 
Spiral parallel escalators are installed in places with too long walking areas for the passengers to cover. There is a preferred action in the escalator to reverse the direction during peak hours to make the movement hassle-free.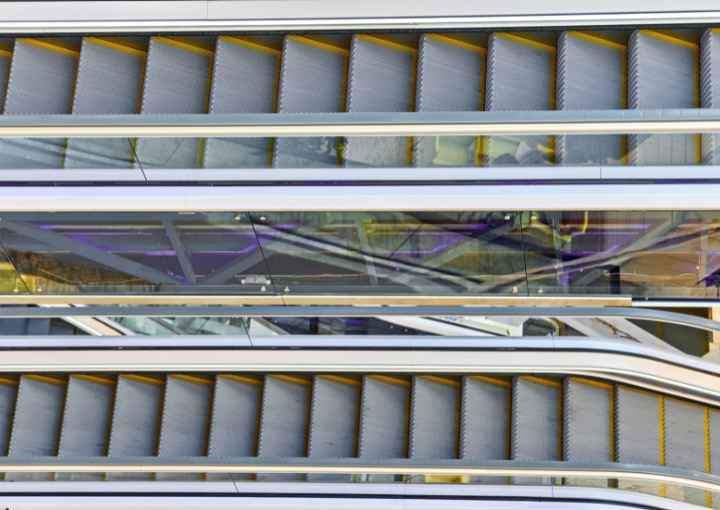 Multiple Parallel Escalator Installation 
As the name suggests, it has two or more escalators installed nearby. This can carry quite a considerable number of passengers.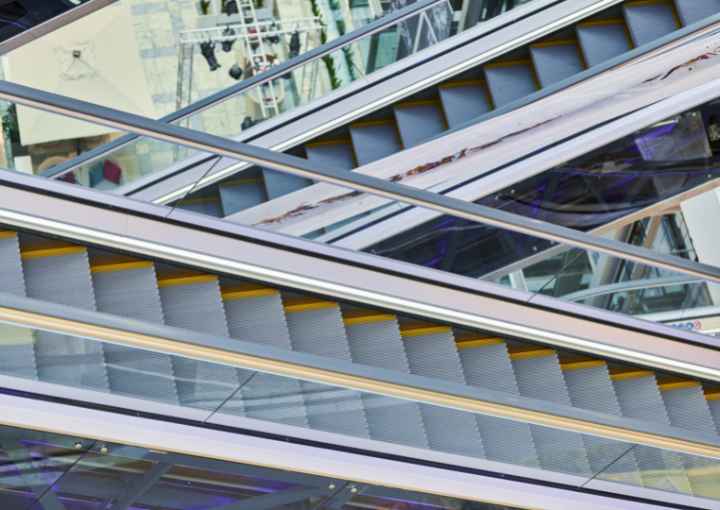 Crisscross Escalator Installation
Comparatively takes less space for installation, and it takes only economical cost.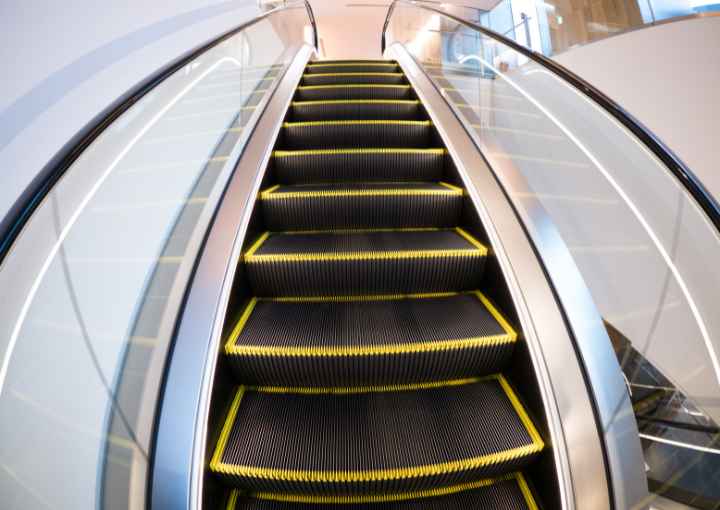 Curved  Escalator Installation
These elevators will increase the aesthetics of the building, thereby adding value to the construction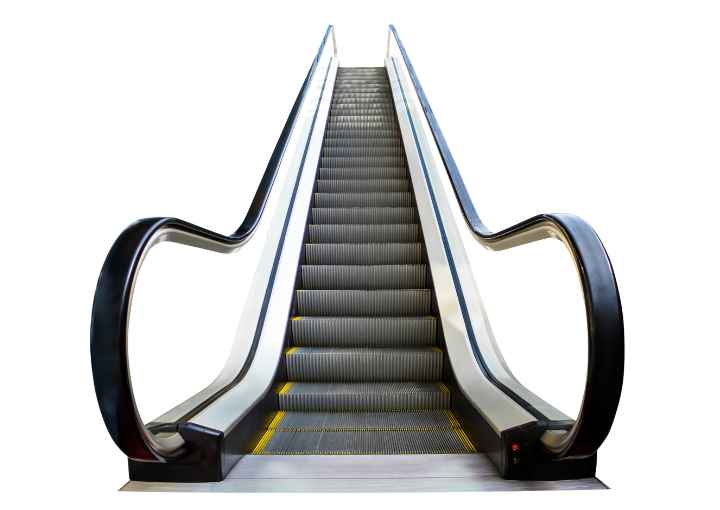 Stepped Escalator Installation
Stepped escalators are easy to install and can be installed on up to 5 floors.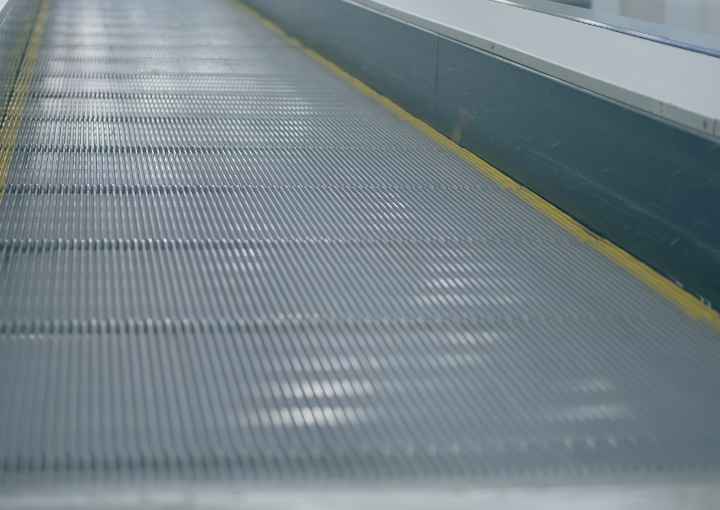 Barrier-Free Escalator Installation 
This escalator can be installed easily anywhere for the smooth movement of people with barriers to walking.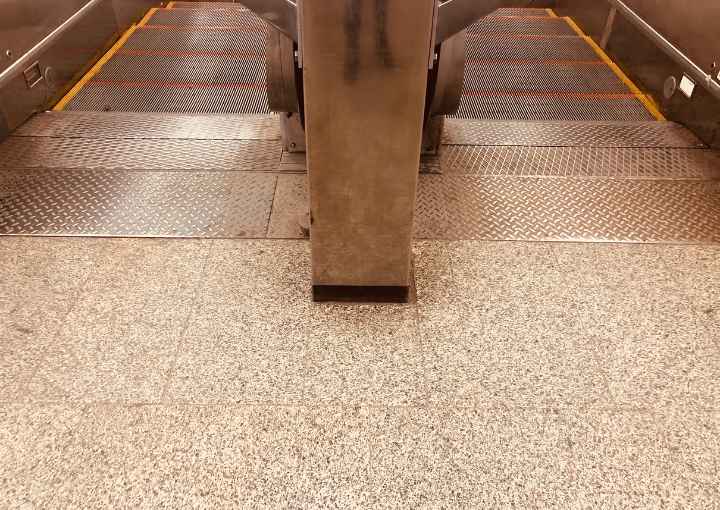 Levytator
Our levytator installation is efficient and reliable. 
Royal Fuji – The Best Escalator Services n Dubai
We offer our customers one of the best escalator services at an affordable price.
Escalator Repair
We provide 24/7 customer service, and our customer support is always available to answer all your doubts.
Escalator Spare Parts
We have huge collections of spare parts to be used during installation, maintenance and repair.
Escalator Inspection 
Royal Fuji is an authorized inspecting body for all escalator inspections in Dubai.
Escalator Maintenance 
As a fast-growing escalator and elevator maintenance company, we offer attractive and comfortable packages for our customers.
Escalator Modernization 
The modernization service of Royal Fuji will make your escalator work effectively and looks attractive as well.
Escalator Supplier 
We are the leading elevator and escalator suppliers in Dubai with the best quality and cost.
Escalator AMC
We offer escalator AMC at an affordable price using modern cutting machines.
We believe in not just providing good service to our customers but also forming a trustworthy relationship based on understanding our clients requirement and offer them result oriented solutions.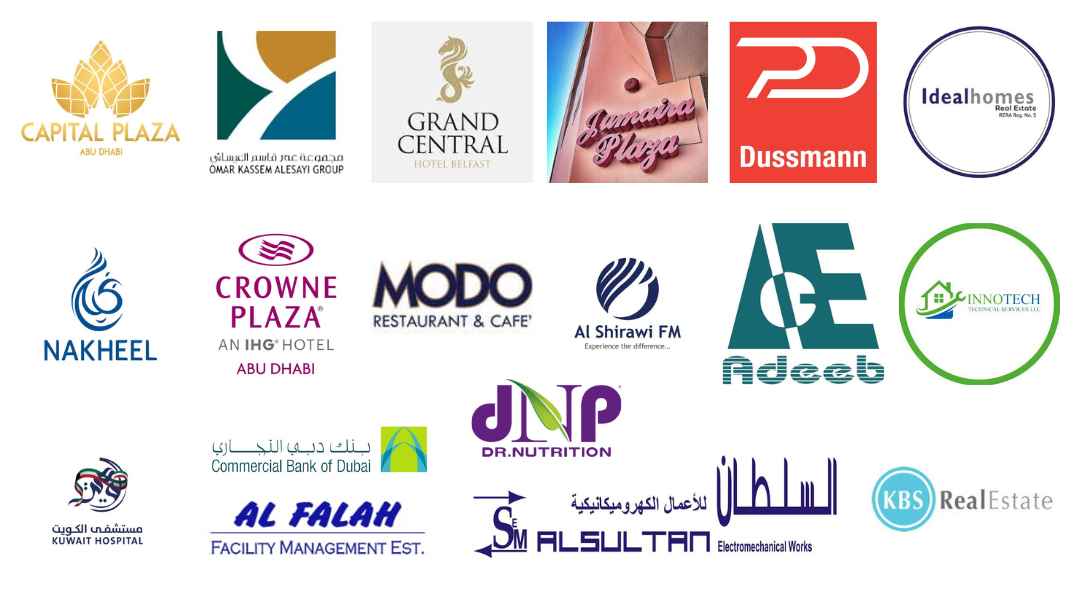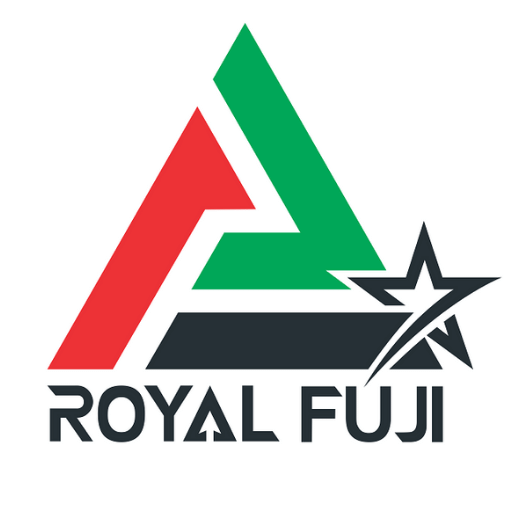 Royal Fuji is an elevator and Escalator manufacturing and installation company in Dubai which offers quality services for smooth and comfortable movement at budget-friendly prices. We are working hard to serve the best services to our customers as a leading escalator company in Dubai. 
We offer services like installation, modernization, maintenance and repair of all types and models of escalators and elevators at an affordable price.
Frequently Asked Questions
If I want a custom escalator, can Royal Fuji accommodate this?
Yes, Royal Fuji customizes escalators to meet the requirements of our customers, thereby fulfilling their wishes.
My building has older elevators and escalator equipment. Can Royal Fuji upgrade it?
Yes. Royal Fuji offers a variety of modernization solutions for elevators and escalators at a competitive price.
I have questions about my escalator inspection. Who should I talk to at Royal Fuji?
Your local Royal Fuji technician can help you with questions about inspections and other queries.
What are the significant components of escalator installation?
Landing panel, Tracks, Steps, Handrail, Escalator Exterior (Balustrade), Drive system, Auto-Lubrication System, Braking system.
How long does it take to install an escalator?
The complete installation time is 12 – 14 weeks; it excludes the stop work period.
How fast is a residential elevator?
The standard speed of a residential lift is 40 feet per minute.
Price of residential lift in Dubai, UAE?
Kindly call or WhatsApp us to know the price with the offer.
What is a perched stair lift?
It consists of a footpath with an armrest. The person can stand on the footpath holding the armrest And manoeuvre up and down the stairs in a perched or standing position.