Best Escalator Company in Abu Dhabi
Are you searching for a reliable, efficient and powerful escalator? Then don't give it a second thought. Royal Fuji Escalator Company in Abu Dhabi, will be the best option for your escalator needs. We will never disappoint our customers.
We provide good quality service with full dedication. We provide installation, common modernization, repair and maintenance services at your doorstep. We offer the most attractive Packages in the market.
Royal Fuji – the Best Escalator Company in Abu Dhabi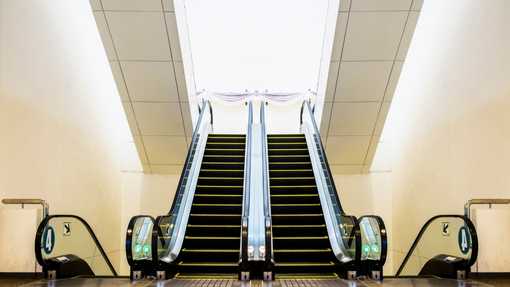 Royal Fuji is one of the most flexible and comprehensive escalator company in Abu Dhabi; one of the world's most popular escalators comes up the royal Fuji; with 16 years of experience in the industry, it is ideal for your light mass transport or heavy-duty transport in both commercial and public buildings.
Our escalators will be best for airports, train stations, malls, shopping complexes and subways. No other company can match us when it comes to lifts and escalator manufacturing, installation, and service. We're the world's leading company in this space.
Our culture and value, innovation in work, and the trust our customers have in us are the key factors of Our success. At our company, we pride ourselves on always putting the customer first. No matter what services they require, we go above and beyond to make sure they're satisfied. We are reliable commands Martin focused on the future. We are a globally recognized company and supply our products to more than 30 countries.
We Royal Fuji as a Fast-Growing Escalator Company in Abu Dhabi provides Quality Service to our Customers
At Royal Fuji, we understand that our customers rely on us for quality escalator services. That's why we're committed to providing the best possible service, whether it's maintenance, repair, modernization or installation. We're a fast-growing Escalator and Elevator company in Abu Dhabi, and we're always looking for ways to improve our service.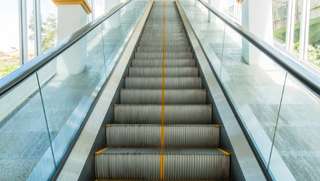 Escalator Installation
As a leading elevator and escalator company in Abu Dhabi, we provide the best escalator services with a full stop; we, along with our skilled team, deliver and install escalators for new buildings or existing buildings in both residential and commercial sites.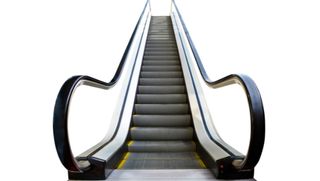 Escalator Maintenance
After installing an escalator in a building, the subsequent processes to maintain it properly for its safe and long run. If you fail to do proper maintenance to your escalators, then it will affect your business.Our company provides a competitive maintenance package.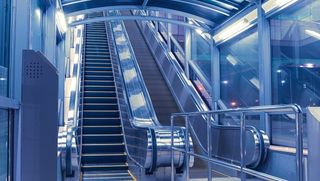 Repair & Modernization
Escalators will also face unexpected problems like breakdowns, noise and other technical issues. Our team is always available to you, to solve all your escalator-related problems. We work the whole calendar to solve our customer's problems at an economical cost.
Special features of our escalators
Our escalators have some amazing features that make them stand out! They include energy-saving modes, smooth starts and stops, and directional control.
Saves Energy
Energy in any form is very precious, & it should not be wasted. Our escalator company focuses on that aspect and launches eco-friendly technology, which saves 15 percent of energy.
Noiseless
Our escalator is adopted with high efficient EMI noise filters, which make the escalator work with zero noise.

Saves Time and Cost
Our escalators are designed to save both time and cost. With advanced technology, our escalators move swiftly, reducing both waiting and travel time. There is a save move with its functioning.
Hear it from other Customers who have given us Rave Reviews.
The Royal Fuji has a lot of customers who return time and time again because they're never disappointed with the results.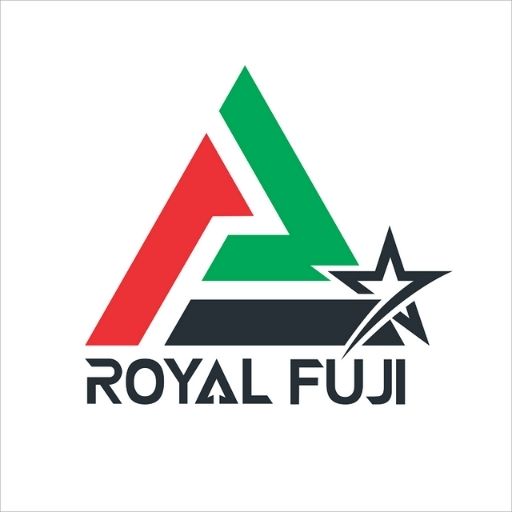 At Royal Fuji, we have our manufacturing departments spread across the globe. In fact, we're the largest escalator manufacturer in the world. We've been in this business for over 16 years now and are always trying to give our clients the best possible products and services. As one of the best escalator company in Abu Dhabi, we're committed to providing only the best for our clients.
Frequently Asked Questions
What are the Safety Features of the Escalator?
Emergency Stop Button (E-STOP)
Overload Detection Device
Skirt brushes
Step integrity monitors
Missing step monitors
 These are the few features of the safety of an escalator.
How can escalator accidents be prevented?
Please be especially careful when stepping on and off.
Hold the handrails while moving.
Children and older people are two groups of people who need a bit more care.
Use the emergency stop button during distress.
What is the purpose of the escalator?
They are the moving staircase used for transportation between floors or levels in buildings and other mass pedestrian areas.
What is the fear of escalators called?
What are the different types of escalators?
Spiral Parallel Escalator
Multiple Parallel Escalators
Crisscross Escalator
Curved Escalator
Step Type Escalator
Wheelchair-Accessible Escalators
Which motor is used in the escalator?