5 Low Cost Home Elevators: Types, Benefits, and Considerations
Find the different types of low cost home elevators available, which includes machine room-less, shaftless, vacuum, and single-phase elevators. Learn the benefits, safety features, and considerations to keep in mind when choosing a budget-friendly elevator for your home.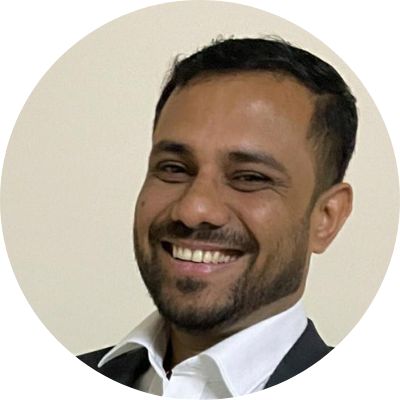 Muneer Ahammed | Updated June 22 2023
Home elevators also called residential elevators are a type of elevators that is designed for private, residential constructions and small commercial buildings. Residential elevators are not complicated or one which is highly expensive when compared with commercial elevators. These elevators are usually small in size, have a capacity of two to four persons, and can operate between two to five floors and not more.
They might have innovative designs or characteristics that are suited according to your home furnishings.  Construction may be less sturdy than in commercial designs with shorter maintenance periods, but safety systems are present to act helpful in the event of a malfunction.
What are low cost home elevators?
There are different types of elevators that best suits to budget and also work efficiently. Let's look in detail at a few of the budget-friendly elevators here.
1. MACHINE ROOM-LESS ELEVATOR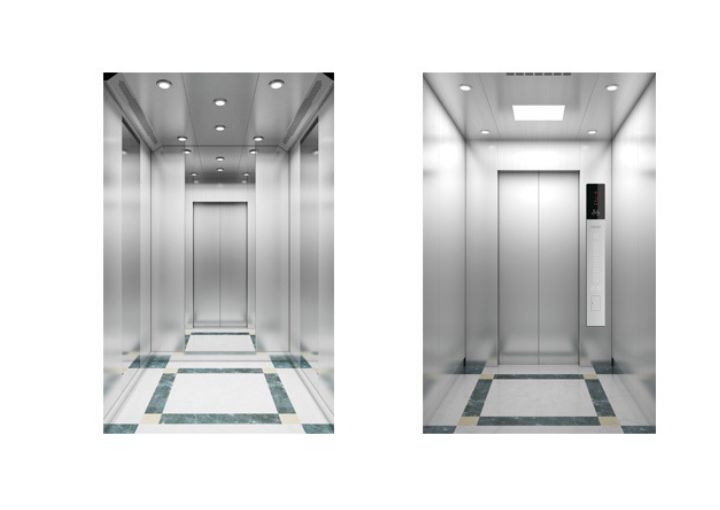 These elevators are also known as MRL. MRL elevator does not need a separate machine room, as the drive and controller are located in the hoistway. This elevator can be an ideal choice for a house where you don't have the space for a machine room.
These low cost home elevators are available in counterweight electric chain-driven and cable-driven systems. The main advantage of this elevator is it has protection from water damage and is the best option for installing at waterfront properties also it costs less compared to other elevators.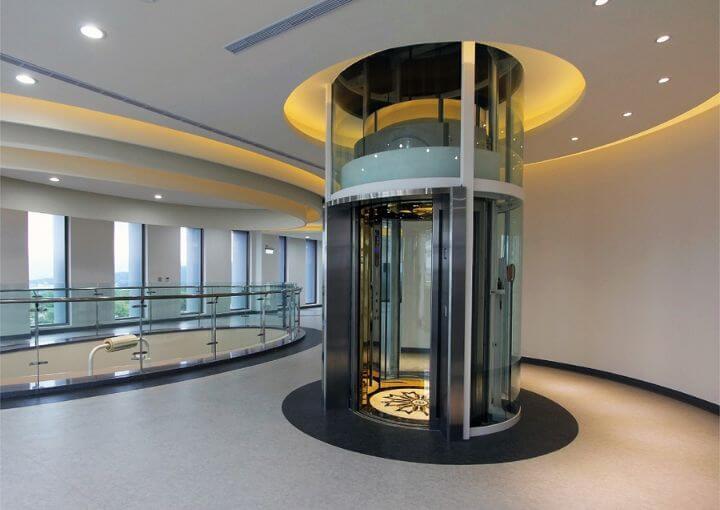 These elevators or lift is made to serve only two floors, but this type of elevator can retrofit smoothly into an existing building and it requires only a small space compared to other traditional elevators. Construction or civil work is also minimum as it does not need a full hoist-way enclosure, pit, and separate machine room. 
These low cost home elevators are available in different variations in cable style, designs, and installation requirements. Some of the models in this type of elevator can be placed almost anywhere in the home making the installation process easier.
Shaftless elevators work with the use of constant pressure controls. The control button must be pushed and held in the operating position to operate the lift. If the control button is released the elevator will stop instantly. The cabs of these elevators are equipped with sensors both at the top and bottom, ensuring a high level of safety during the ride. The cost of shaft-less elevators varies depending on the specific make and model, making them a more affordable option.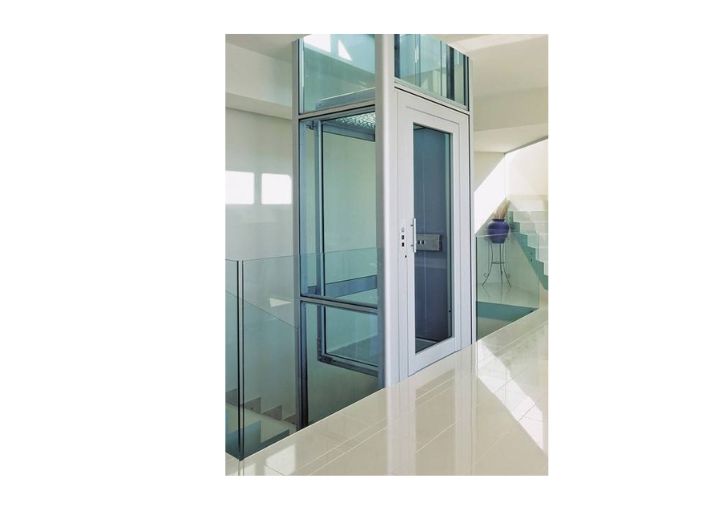 These elevators are air-driven and they utilize the air pressure to raise and lower the cab. As with the shaftless elevator a vacuum elevator is best for limited-space applications. It can also best suit retrofit in the house. These low cost home elevators are capable of accommodating up to five different floors.
The original vacuum elevator model can carry two riders with a capacity of 450 lb. The largest model of vacuum elevator has a cylinder diameter of 52-11/6 inches. They can carry three riders with a capacity of 525LB and it is also a wheelchair-accessible elevator.
As it uses the abundantly available natural resource air and becomes an eco-friendly elevator, it does not cost much compared to the traditional elevator.
4. SINGLE-PHASE HOME ELEVATOR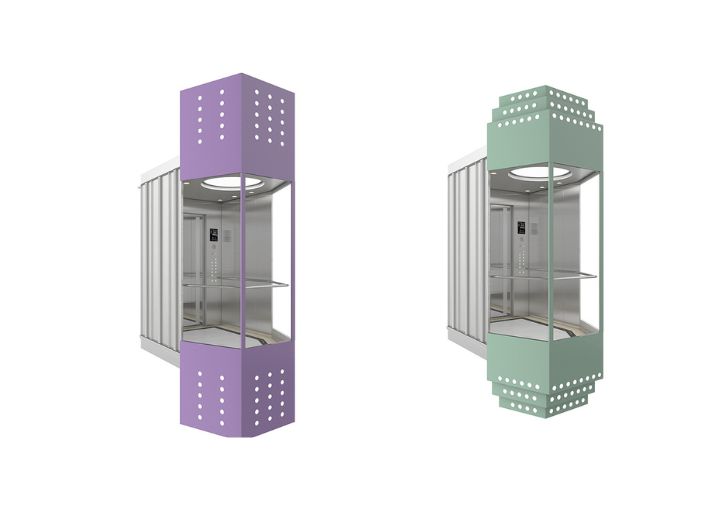 A single-phase lift is a low-cost home elevator that is designed to meet the vertical mobility requirements in private and public buildings. It is the perfect solution for elderly and impaired people who can move autonomously and freely from stairs.
These lifts are thoroughly tested for different quality parameters to ensure their long service life and safety 
It is a modern product, designed and manufactured using advanced technology to meet a wide range of needs, you can move effortlessly up to 4 Floors. 
This type of low-cost home Elevator does not need a separate Machine Room. It is the gearless type and can fit well within the Lift Shaft and works on Single Phase Current Supply, only a small unit is required for the hydraulic type to accommodate the Hydraulic unit. This Elevator can carry a capacity of up to 300 Kilograms. The features of these elevators are Low construction or demolition flexibility, Multiple safety features, Noiseless and jerk fewer functions, and affordable.
5. Home elevator for seniors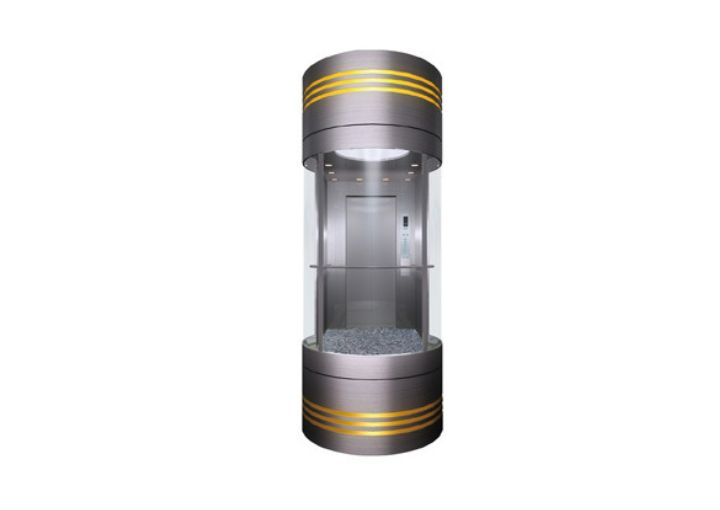 1. Stairlifts: A cost-effective alternative to traditional elevators, stair lifts are designed to help seniors navigate their homes more easily and safely.
2. Platform lifts: Another cost-effective option, platform lifts are a simple and reliable solution for seniors who need to move between floors in their homes.
3. Wheelchair lift: It is a device designed to assist individuals in a wheelchair to overcome vertical barriers, such as stairs, in a building. It typically consists of a platform that can be raised or lowered, allowing a person in a wheelchair to access different levels of a building with ease and independence. Wheelchair lifts for a home cost less compared to other elevators.
Factors affecting the average cost of the elevator
The size of the cabin can greatly influence the final home elevator price. Smaller cab sizes lesser the price. Small cab sizes can be more cost effective because they will occupy less space and require less building work.
Choosing one type of elevator above another can cause additional small home elevator costs. For example, a hydraulic lift will likely have a different price than a platform lift. The designs and mechanisms also change the price of an elevator. So you have to choose the right elevator according to your budget.
The type of doors chosen for your specific lift will also have an impact on its price. Automatic-powered doors, for instance, will have a higher cost than non-automatic ones.
Many manufacturers offer customizable options that allow you to tailor your lift to meet the specific needs of your property. These options may include things like colour, finish, and door type.
For an elevator to go up and down several storeys, each movement requires civil work and adjustments to ensure the lift is working correctly. So, each additional storey to the building will impact the final price.
The total distance that a lift will travel will affect the height of the shaft. The higher the distance, the larger the shaft will be, which means the higher the cost.
A crucial factor that affects the cost of an elevator is its construction work. The labor charge will add more expenses, so it's very important to consider this before purchasing an elevator.
If you consider all these facts and plan accordingly you can choose the best elevator of your choice.
A budget-friendly elevator company covers all these features in a single package. 
Interesting!
Come on let's check it out
Consultation

Pre-installation inspection and compliance 

Carpentry

Installation 

Customer service
If a company offers all these services in a single package then it's good to go with.
What makes Royal Fuji Elevators Affordable
Here are some features we have
1. Cutting-edge technology
Unlike, traditional elevators which require heavy construction modification we use cutting-edge technology. This cut short the cost of civil work
2. Low-cost installation:
Our elevators do not have expensive elevator shafts or a dedicated mechanical room; install a heavy-duty circuit breaker, complete with new wiring. These high-priced refinements are also labor-intensive. We use advanced technology and our elevators do not have the traditional designs so it is low in cost.
3. No extensive renovation
A shaft base elevator requires more civil work but our elevators are shaft-less which doesn't need any civil work so there is no need for renovation 
4. No machine room
Due to its self-contained motor, controls, and pulley system, our elevator eliminates the need for a separate machine room.
5. No need for electric rewiring
An elevator with a shaft and separate mechanical room requires an average of 220-volt wiring and hook-up, which adds additional expense. Moreover, the existing electrical panel may need to be upgraded to support this service.
But our Elevator operates on two 12-volt rechargeable batteries which work effectively with your existing home wiring by just plugging it into any standard 110-volt outlet.
In conclusion, there are several low-cost home elevator options available on the market. These include hydraulic elevators, which use a piston to move the elevator car, and traction elevators, which use a motor and a system of ropes and pulleys. Both types of elevators can be cost-effective, depending on the specific design and features. It is important to research and compares different options to find the best fit for your specific needs and budget. 
Royal Fuji as a leading elevator company in UAE offers you the best services and products in the market. With a team of professionals, we can provide successful and efficient elevator services to customers.
If you are looking for a budget-friendly home elevator for your home then contact us.
Frequently asked questions
1. What is a low-cost home elevator?
A low-cost home elevator is a type of elevator designed for residential use, typically with a lower cost compared to other home elevators.
2. How much does a low-cost home elevator cost?
The cost of a low-cost home elevator can vary depending on the model, size, and capacity. contact our experts to know more about the price details.
3. What is the weight capacity of a low-cost home elevator?
The weight capacity of a low-cost home elevator can vary depending on the model but typically ranges from 500 to 1000 pounds.
4. How much space is required for a low-cost home elevator?
The space required for a low-cost home elevator can vary depending on the size and type of lift but generally requires a shaft and machine room. For more detailed information, it is advisable to seek guidance from a vendor.
5. How long does it take to install a low-cost home elevator?
The time required to install a low-cost home elevator can vary greatly depending on the size and complexity of the project, but typically takes several days to a few weeks.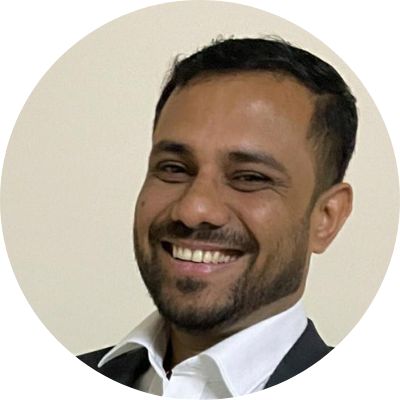 Muneer Ahammed
Sales & Operation Manager - Royal Fuji
Mr. Muneer Ahammed holds the position of Sales & Operation Manager at Royal Fuji and possesses 16 years of experience in the vertical transportation industry. For any inquiries related to 5 Low cost home elevators: Types, benefits and considerations, please do not hesitate to reach out to him.